Posted by: Dave Coleman on May 8th, 2013
Time for Ray to permanently retire to 'the land beyond, beyond.' We bid you farewell, genial, genius Genie!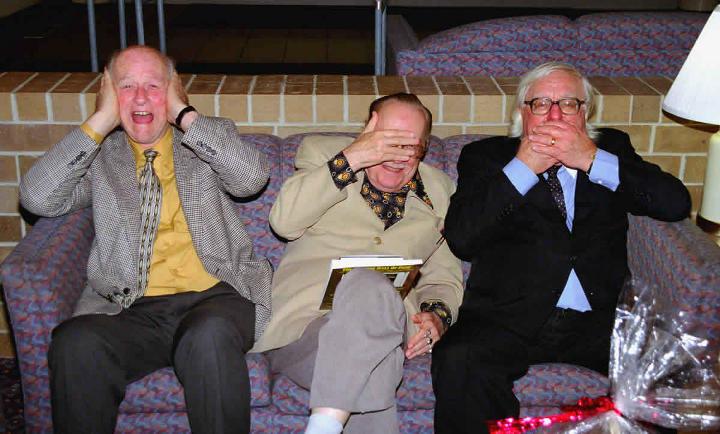 Ray Harryhausen, Forry Ackerman & Ray Bradbury
I was fortunate enough to meet and talk with 2 out of 3 of these great men, but not RH, alas! But all three were influences in my life.
A final vestige of my childhood reason for wanting to go to, to make, and live movies is gone. But his unique style of visionary cinema had sadly preceded him, and so I draw comfort from the fact I was 'there' to see it on The Big Screen as a child.
RH's biggest early break was, of course, 'Mighty Joe Young' and working for Obie, his mentor. Sadly, it was their only real feature collaboration.
Naturally, 'The Valley of Gwangi' was Obie's idea, too, but he was dead when RH made it.
The really great poster artwork for RH's 'The Valley of Gwangi,' which was a film done as a true labor of love in homage to his mentor and friend, Willis O'Brien.
It played in frequent rotation on the CBS Late Night Movie on Fridays, yes! And I rarely, if ever, missed it, as there were no VCRs, etc.!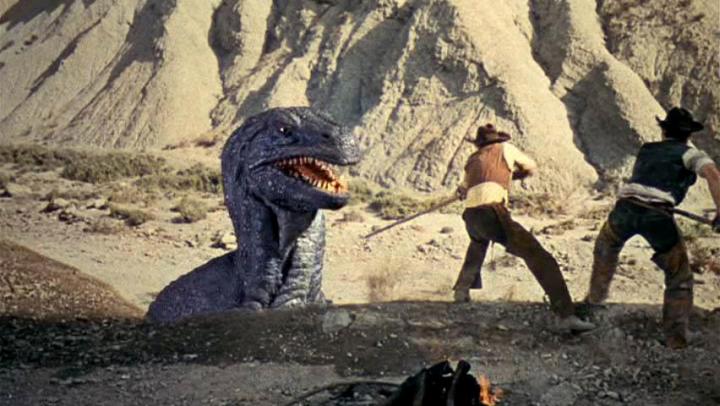 The Valley of Gwangi' was a financial disappointment for RH and Charles Schneer, unceremoniously dumped as a double bill in its era. But it gained a rapid and loyal following as it aired non-stop on the 'CBS Friday Night Movie' which played after the 10 pm news. It's not, of course, 'The 7th Voyage,' but the roping of Gwangi sequence alone is some of the more difficult technical work RH accomplished later in his career. It's a beautifully shot film, too.
Composition. RH's use of composition in depth was in full display in 'The Valley of Gwangi.' O'Brien did it with glass plates and rear projection, but RH's Dynamation process made these kinds of shots much easier and more realistic to the eye.
Not to mention, of course, Dynamation was cheaper, a key component to RH's ability to render his illusions as he saw them — just stay in budget, and nobody bothered him!
RH's mastery of photo-chemical film stocks, color processing, and rear screen projection were radically innovative. He always challenged himself, which was also unique, never going the same route twice just because he could. Look at the visual diversity in the Sinbad trilogy of films alone — each has a distinct tone and look, quite apart from one another, that is not merely having different directors working on the projects, but deliberative on RH's influential behalf.
RH animating the epic climatic battle of titans from 'The Valley of Gwangi.' His ability to blend photographic sight lines that often 'gave away' the work of other filmmakers of his era was masterful. This served as the basic tenet for the Dynamation process.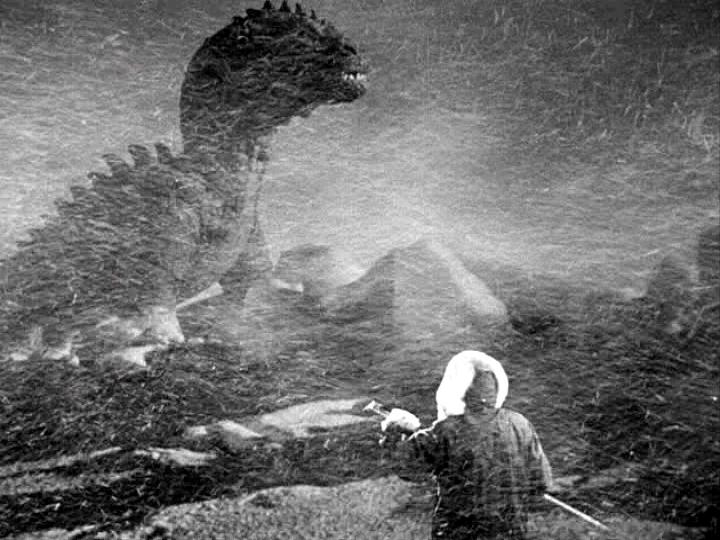 This is one of my fave moments in 'The Beast from 20,000 Fathoms.' It's echoed pretty neatly in 'Gojira' with Godzilla's first appearance in a driving hurricane. The snow effect really built mystery for the Rhedosaur.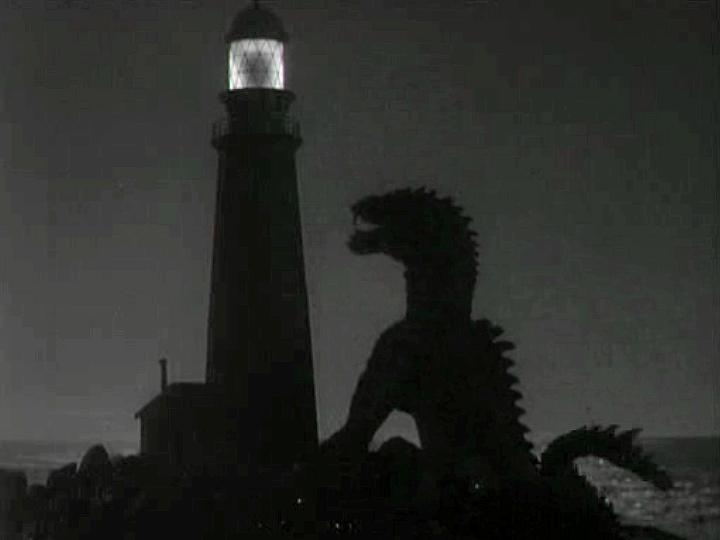 Ray Bradbury's "The Fog Horn" becomes 'The Beast from 20,000 Fathoms.' RB and RH shared a love of dinosaurs, so it was only fitting their on-screen collaboration celebrate this deeply-shared passion for kino-saurs.
Sure, flying saucers were in films before RH. But let's face. They were never the same AFTER 'Earth Vs. the Flying Saucers.' This is still the basic cinematic conception of a flying saucer attack.

If you really dig RH's lifetime of unequaled excellence? Buy this book! It's truly the singular best of its kind ever, and covers a wide range, not only the realistic, photo-blended style RH was known for, as animator. Lavishly illustrated, concisely written, one of the most gorgeous coffee table books you could wish for… and filled with tons of rare, never-before-scenes from key and influential animation films from around the world RH personally selected from his enormous archive, throughout film history! It's RH's last great jewel in the crown, and — as fitting for such a king — he saved the best, arguably, for last. One of my all-time favorite film books.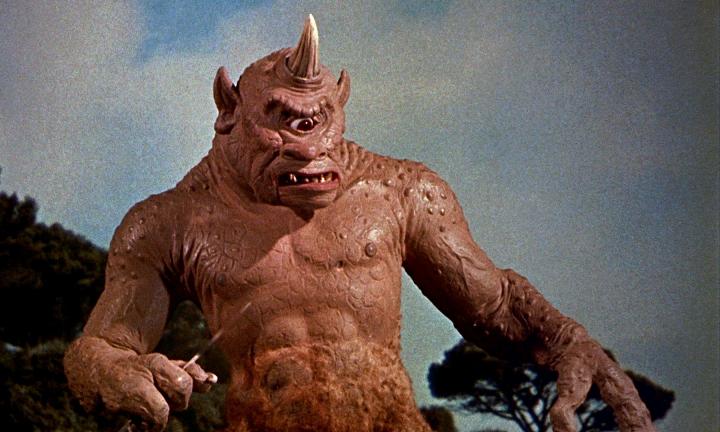 The bit where Cyclops pulls the arrow out of his side, gives it a one-eyed baleful glare of annoyance, and then advances on Sinbad and his helpless men? With that "And now, I'm REALLY gonna stomp your arses!" look on his expressive face? The RH Touch that really made Dynamation work — his obsessive eye for character traits, revealed in motion.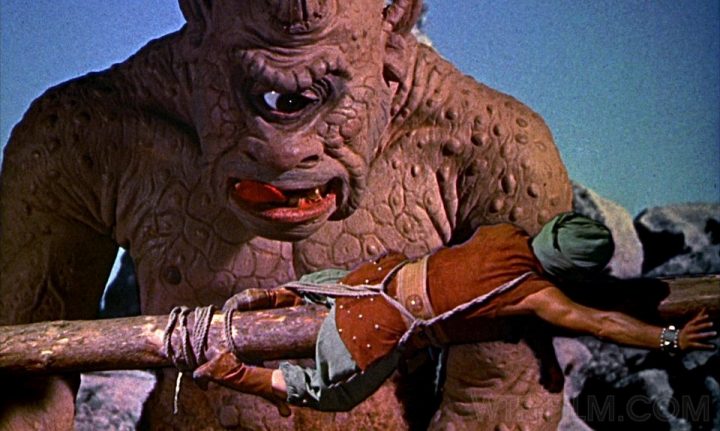 The most expressive stop motion character in COLOR for my two cents; Ymir in B & W! A shared skeletal armature. The ball n' socket artistry beneath the latex is rarely appreciated, imho. Cyclops/Ymir's basic stance pose — that thrust out chest, head back, etc. — was a stroke of brilliance on RH's part.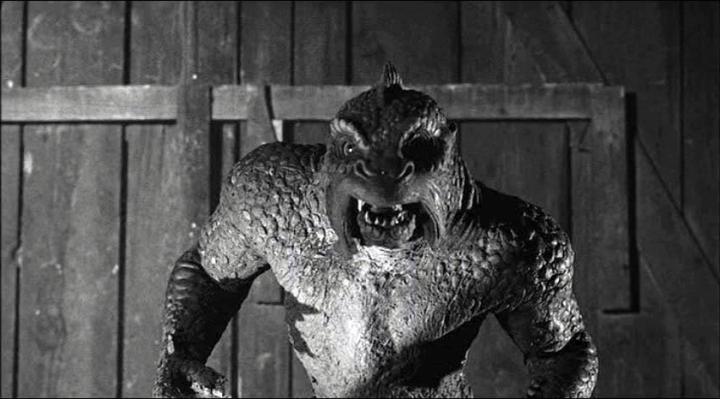 Love 'em all, but Ymir is RH's breakthrough moment, imho, so… here ya go, lil' Venusian buddy! Easy on that sulfur — ya know how it gives ya heart (growth) burn!
RH's studies in light and color were marvelous. The way he manipulated reds and greens in 'The 7th Voyage' was mesmerizing. I also love the shadow play and flame effects he incorporates into the highlight (for me) Medusa sequence in 'Clash of the Titans.'
RH's ability to transform clay into detailed, believable skin texture for latex casting was another of his many genius-level talents. He really brought a level of realism to this aspect of the art form that even Willis O'Brien never as fully achieved. Not to compare either to denigrate, only to contrast, as each were True Masters, of course.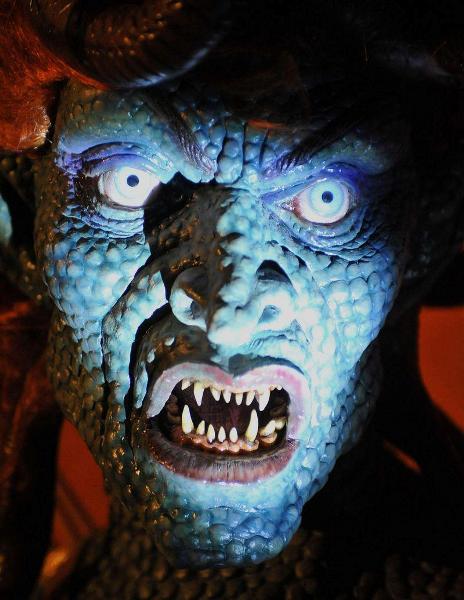 SHOWBIZ Harryhausen 134215
A model of the Medusa figure from the 1981 film Clash Of The Titans stands at the entrance to the London Film Museum's Ray Harryhausen – Myths And Legends exhibition. PRESS ASSOCIATION Photo. Picture date: Friday June 25, 2010. The exhibition, celebrating the art of the 90-year-old developer of stop-motion dimensional animation opens on June 29. See PA story. Picture credit should read: Ian Nicholson/PA Wire PA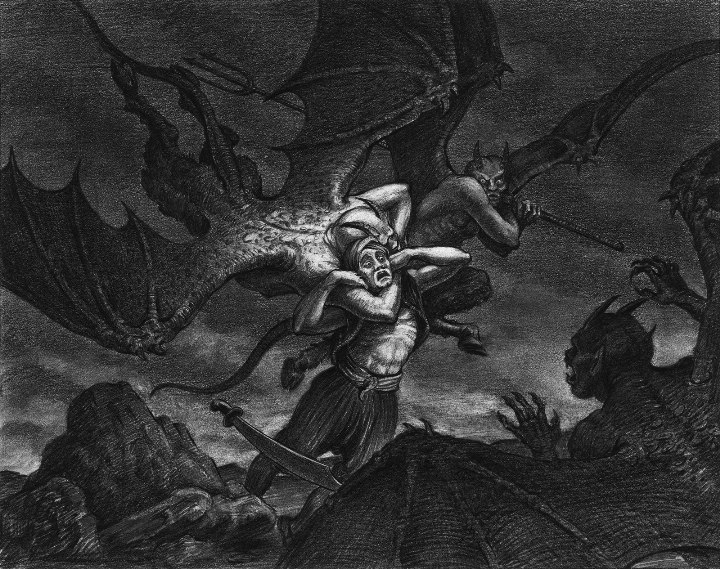 A closer look at Ray Harryhausen's artwork demonstrates his mastery of chiorascuro and composition, both of which would play heavily into his actual artistry as an animator.
RH didn't just inspire me to love movies, but make them, too. I made endless (bad!) Super 8mm stop mo efforts, attempting to replicate his heroic feats. Even past my prime (and then some!), I still tinker. Here is an astronaut stop mo model I created a few years back. It's not really an homage to RH, per se, but my love for crafting such things was entirely inspired by him.
Frontal close up ("I'm ready for my close-up, Major Matt!"). Foam latex on spacesuit. Washed with a 'dirty mix' of acrylic and (no joke) chimney dirt to give it that 'lived-in' look.

Low angle. Lots of little details like suit ribbing, air hose nozzles, and breathing tubes were added after casting to build up the realism.
High angle. Note the faded "Nasa" patch on left shoulder pad. Idea here conceptually was to make this look like a Samurai Astronaut: slightly futuristic with a rugged design that hugs body, allows maximum freedom of movement, etc.
Note scratches on helmet and other 'distressed' detailings. Helmet is made from my kid's peach fruit cup! Finally have a use for those damned things besides recycle bin!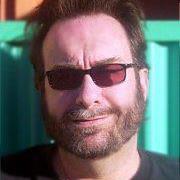 Dave Coleman – has written 53 posts on this site.
Author of THE BIGFOOT FILMOGRAPHY, a new non-fiction reference guide and critique of Cine du Sasquatch. From McFarland in Fall 2011. Hardbound. Oversized.