June 12, 2013
Willow Creek – Don't Miss It!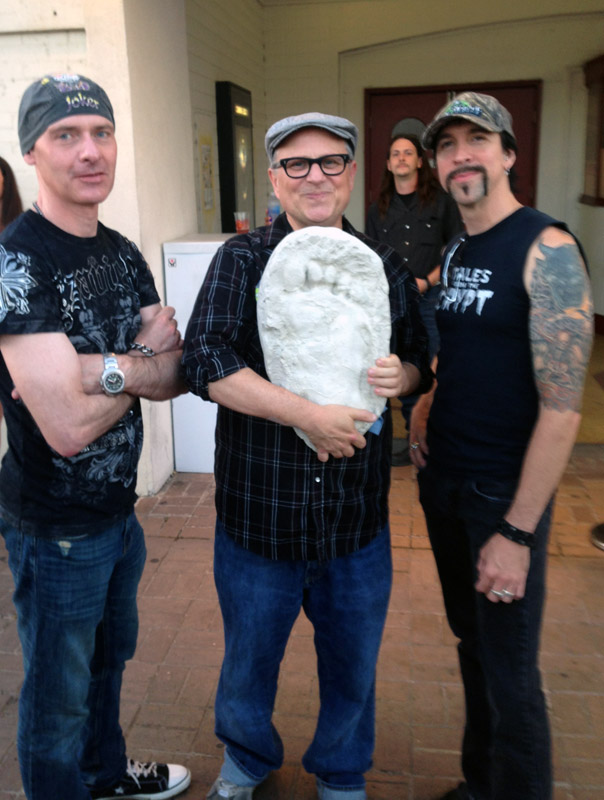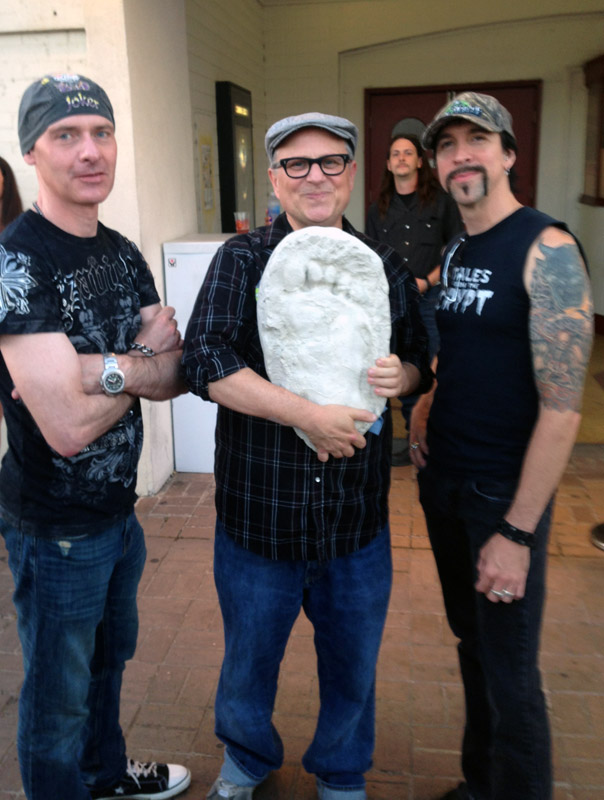 On Sunday night, me, Lyle Blackburn (author of The Beast of Boggy Creek), Craig Woolheater (Cryptomundo) Sean Whitley (Southern Fried Bigfoot), and various other friends interested in Bigfoot headed down to the Dallas-based Texas Theater (where Lee Harvey Oswald was arrested after – allegedly! – shooting and killing JFK). The reason: to watch the Dallas premiere of the new movie from Bobcat Goldthwait. Its title: Willow Creek. I don't exaggerate when I say this is one of the best Bigfoot films – ever!
But, I'm getting a bit ahead of myself. Things kicked-off when everyone met at a local, popular Mexican restaurant, El Ranchito. A fine time was had for a couple of hours focused around eating good food and hanging out. Then it was time to head over to the theater.
When we arrived, around 7.30 p.m., people were already beginning to show up and a good vibe was developing. Goldthwait turned up and posed with everyone for pictures. He was a very cool guy, happy to chat and hang out, and someone with an undeniable interest in Bigfoot.
Before the movie began, Goldthwait entertained everyone with an on-stage intro and fine and witty chat. Then it was time to sit back and watch Willow Creek. I wasn't sure what to expect, but I definitely wasn't disappointed.
Willow Creek tells the story of a young couple (Jim and Kelly, played by Bryce Johnson and Alexie Gilmore) who head out to find the location where the famous Patterson-Gimlin footage was filmed back in 1967. While Jim is an absolute Bigfoot fanatic, Kelly is most definitely far less so! Nevertheless, she agrees to come along for the road-trip, thinking it might be a bit of fun, even though she is hardly a believer. And to ensure that the trip is forever remembered, they film just about every aspect of the quest.
Everything begins in bright, breezy, and light-hearted fashion. We see the pair joking around, and visiting various Bigfoot-themed exhibits, stores, and little towns where all-things of a Bigfoot nature dominate. But, it's when the pair leave civilization behind and head deep into the woods that the light-hearted atmosphere disappears and an air of tension quickly envelops them.
This is graphically shown in a lengthy, and superbly-filmed, scene in which Kelly and Jim are huddled inside their cramped tent. They are listening with a mixture of excitement, fear and trepidation, to something unknown lurking in the deep woods that surround them. It doesn't take long for the excitement and the trepidation to vanish, however. All that's then left is stone-cold fear. Deep in the woods, the pair now realize that perhaps a road-trip in search of Bigfoot wasn't a very good idea, after all.
I won't spoil the ending, by giving away too much of the plot. But, I will say that Willow Creek is a truly excellent film. It also serves to demonstrate that low-budget does not mean low on quality. And, very refreshingly, you don't have to deal with a cast that needs to go back to acting-school. Unlike the "stars" of so many of those cheaply-made pieces of monster-movie crap that appear on TV on a regular basis (you know the ones), the actors in Willow Creek do a great job. Indeed, the quality of the acting is such that you actually find yourself forgetting you're watching a movie.
The production is excellent, too. Given that the entire movie is shot through the lens of the camera that our heroes take with them on the trip, it has a touch of that Blair Witch Project or Cloverfield feel to it. But, for me anyway, Willow Creek towers majorly above both. And Harry and the Hendersons it's definitely not!
After the movie was over, Bobcat took to the stage to answer questions. It was a Q&A that was informative and frequently hilarious. Bobcat's words made it clear, too, that while perhaps not a full-on believer in Bigfoot, he wouldn't be at all surprised if proof of Bigfoot was one day uncovered. And he made good points about how easy it is to quickly leave civilization far behind when trekking to the Patterson-Gimlin site. And that's an important thing to note: the crew actually did film key scenes of the movie at the PG location.
So, all in all, it was a great night and a greater movie. I would definitely recommend Willow Creek to anyone with an interest in Cryptozoology. Plus, it's the sort of film that will highly entertain fans of the horror-movie/monster-movie genre in general. Not to be missed!

About Nick Redfern
Punk music fan, Tennents Super and Carlsberg Special Brew beer fan, horror film fan, chocolate fan, like to wear black clothes, like to stay up late. Work as a writer.
Filed under Bigfoot, Cinema News, Cryptid Cinema, Cryptofiction, Cryptomundo Exclusive, Cryptozoology, Lair of the Beasts, Movie Monsters, Reviews, Sasquatch