Posted by: Nick Redfern on July 11th, 2015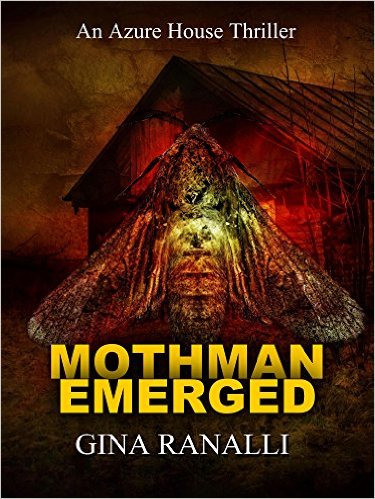 A new novel on Mothman…
"Prepare yourself for an intense trip into darkness. Gina Ranalli has given the Mothman an edge that's both awesome and has teeth." – Eric S. Brown, author of the Bigfoot War series. Something is amiss in the small town of Lockwood, Washington. Something terrifying has been emerging from the surrounding woods in the dead of night: unspeakable creatures with glowing eyes and razor-sharp talons, swooping down upon unsuspecting citizens on silent black wings. When the first call comes in, Sheriff Steven Collie scoffs, but soon he and his officers have run-ins of their own, ones that no known science can explain. He quickly becomes a believer of the impossible and when a clandestine branch of the FBI arrives in town to investigate the strange happenings and grotesque deaths, all of Lockwood is under siege and praying for daybreak.
Available in the Amazon Kindle store.
See also:
Mothman Emerged: A Cryptozoological Thriller
Mothman Emerged

About Nick Redfern
Punk music fan, Tennents Super and Carlsberg Special Brew beer fan, horror film fan, chocolate fan, like to wear black clothes, like to stay up late. Work as a writer.