Posted by: Nick Redfern on February 7th, 2014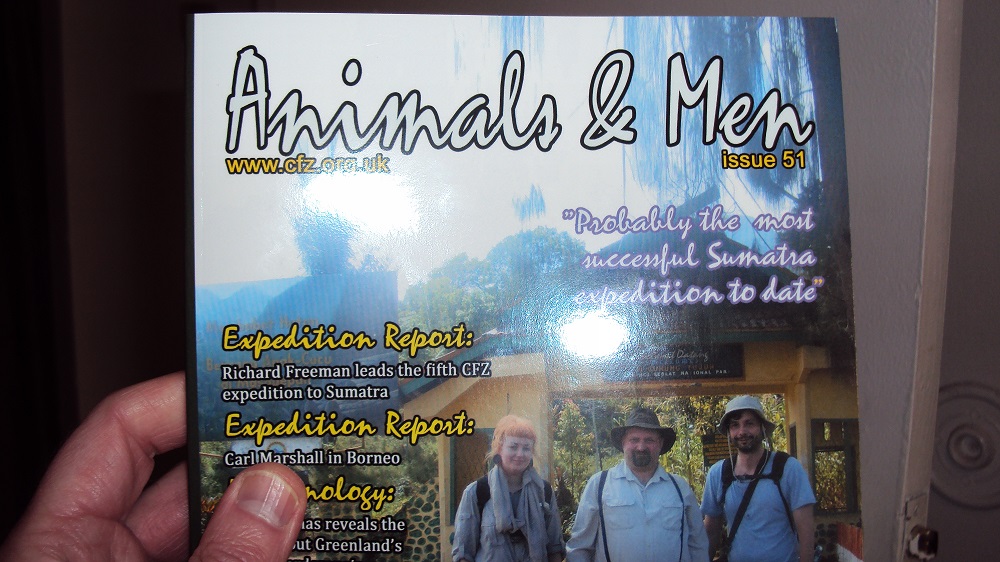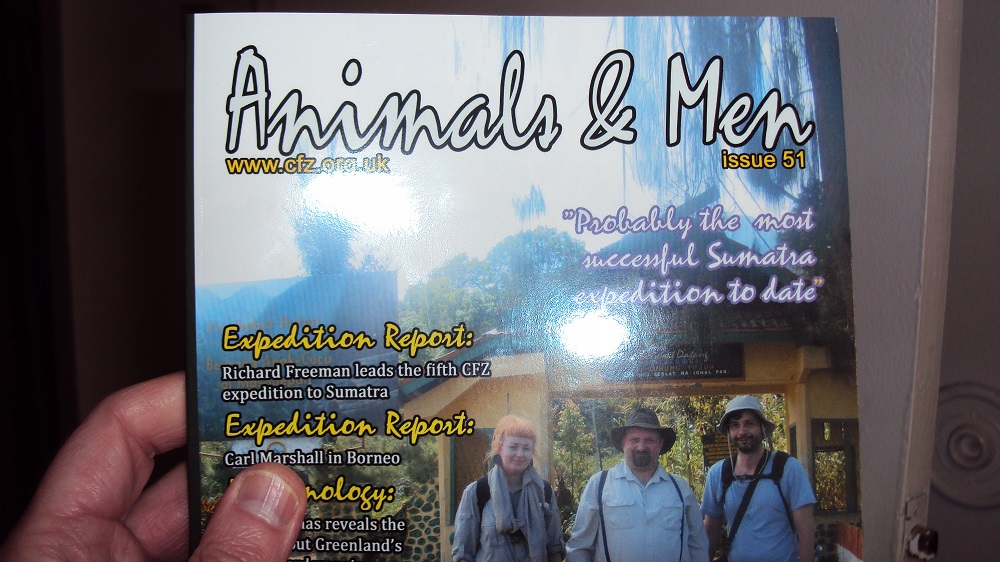 Just a couple of days ago, I received a copy of the new issue (No. 51) of the Center for Fortean Zoology's in-house magazine Animals & Men.
As always it's an excellent issue, and professionally published, with a full-color, glossy, card cover and dozens of interior, color photos too.
Highlights of the new issue (which runs to 50 pages) include:
1. A round-up of cryptozoological news;
2. An article on the recent CFZ expedition to Tasmania, in search of surviving Thylacines;
3. A feature on the latest CFZ quest to find the Orang Pendek of Sumatra;
4. A review of the CFZ's latest Weird Weekend conference;
5. Various book reviews;
6. And Corinna Downes' Watcher of the Skies column.
If all of that has got you interested in subscribing to the magazine, contact the editor (and CFZ head-honcho) Jon Downes right here.

About Nick Redfern
Punk music fan, Tennents Super and Carlsberg Special Brew beer fan, horror film fan, chocolate fan, like to wear black clothes, like to stay up late. Work as a writer.