Posted by: Nick Redfern on April 12th, 2015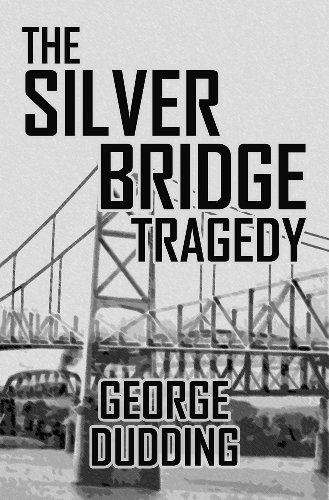 My latest Mysterious Universe article begins as follows:
"As history, legend, and folklore note, there are far more than a few cases on record where strange creatures, and mysterious entities, have been seen in the direct vicinity of bridges. A classic example is a case I have extensively investigated, that of the so-called 'Man-Monkey' of Bridge 39 on England's centuries-old Shropshire Union Canal. Numerous reports – dating back to 1879 – exist of the hairy, shining-eyed, monkey-like animal leaping out of the surrounding and dense trees and scaring the living daylights out of the unwary."
If you're wondering what the bridge angle is all about, well, I'll tell you: George Dudding has a new e-book out right now on the matter of the December 1967 collapse of the Silver Bridge, Point Pleasant, West Virginia, which plays such a huge role in the Mothman controversy.
And that's the topic of my new MU article: Dudding's book, The Silver Bridge Tragedy. If you are fascinated by the Mothman puzzle, you'll want to get this new publication.

About Nick Redfern
Punk music fan, Tennents Super and Carlsberg Special Brew beer fan, horror film fan, chocolate fan, like to wear black clothes, like to stay up late. Work as a writer.