Posted by: Guy Edwards on March 18th, 2011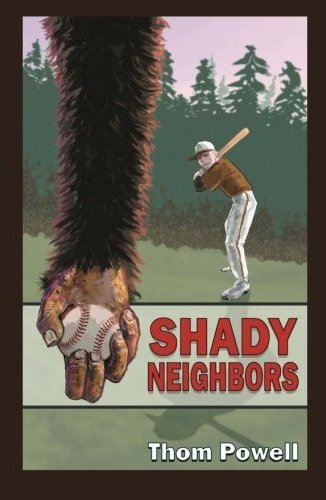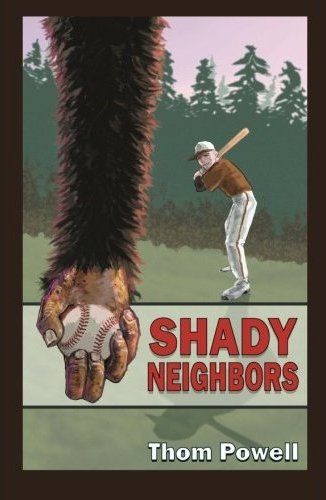 Its Official you can now purchase Thom Powell's newest book, Shady Neighbors at Amazon.com.
For those who don't know. Thom Powell is an author, science teacher, expert kayaker, and whitewater river guide. His previous literary work, the widely acclaimed 'The Locals,' revolutionized bigfoot/sasquatch field research when it was published in 2003. Many of the radical ideas that were first presented in this seminal volume have gained wide acceptance among today's bigfoot researchers. His new book is another first: a novel that incorporates some of Thom's unique revelations about the bigfoot phenomenon in an original and entertaining story.
On his blog, ThomSquatch.com, Thom Powell says Shady Neighbors was a three-year process but you can read the cumulative decades of research that went into his newest book. After reading our advanced copy we can assure you he achieved his goal.
I tried to craft a plot that is amusing as well as original, while also writng something that appeals to all the friends I have met (and those I have not yet met) who share my interest in the bigfoot phenomenon. I tried to do the same thing in Shady Neighbors that Christopher Munch did in his recent movie Letters from the Big Man: present a side of the sasquatch phenomenon that is honest and original; one that the bigfoot creatures themselves might appreciate and enjoy if they read books.Thom Powell
You can buy Shady Neighbors at Amazon.com
You can read see the story behind the cover art at Bigfoot Lunch Club

About Guy Edwards
Psychology reduces to biology, all biology to chemistry, chemistry to physics, and finally physics to mathematical logic. Guy Edwards is host of the Portland, OR event HopsSquatch.com.