Posted by: Nick Redfern on August 15th, 2012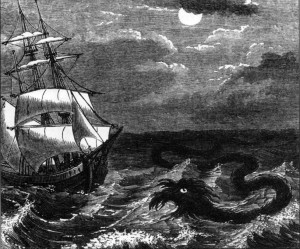 Over at the Center for Fortean Zoology's On the Track blog, you can find a piece of footage that purports to show a sea-serpent off the coast of Skegness, England. Real, hoax, mistaken identity?
As is so often the case the footage is blurry, bounces around from in focus to out of focus, and leaves us with something to ponder on.
Any thoughts?
And, from Lindsay Selby, there is a follow-up post to the footage (also at On the Track) which digs into accounts of other reports in the same area.

About Nick Redfern
Punk music fan, Tennents Super and Carlsberg Special Brew beer fan, horror film fan, chocolate fan, like to wear black clothes, like to stay up late. Work as a writer.