Posted by: Nick Redfern on February 13th, 2013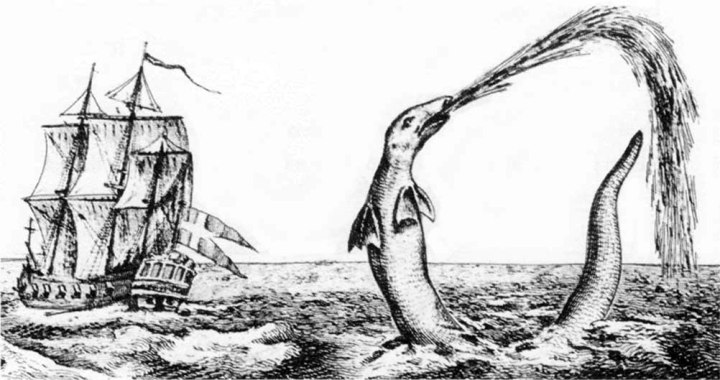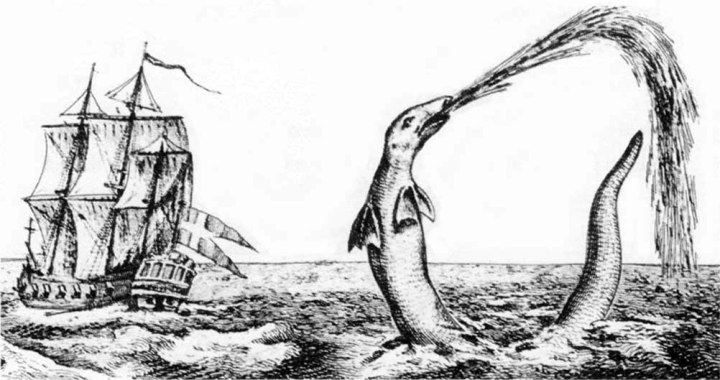 In a new post at his Sci/Tech Blog, Matt Bille turns his attentions to those mysterious monsters of the oceans: Sea Serpents.
And he ponders on an interesting question: when should we be seeing these beasts of the deep?
Matt begins: "A thought experiment… I caution at the outset there are no good numbers for many of those figures, and I chose numbers that seemed reasonable AND made the math simpler. So this is a simplification of a complex situation using arbitrary numbers, but one has to start with something, and the problem of how often humans SHOULD identify a hypothetical unknown marine creature, called here a 'sea serpent,' niggled at me until I had to try something.
"The world's oceans cover 139,000,000 square miles (statue miles). A variety of Web sources give figures of 12,000 to 90,000 vessels on the oceans at any moment. Let's use a high number, 50,000, which covers (we are presuming) everything large enough to have a lookout (small pleasure craft, for example, would be excluded for the moment). A lookout can see 1.17 times the square root of his or her eye height above the ocean, in nautical miles (note the diversion in units here: you'll see it's not enough to matter), so from an arbitrarily chosen 49-foot spot on a mast or bridge that's 8.19 miles. An object rising above the water essentially raises the horizon: you could, in perfect conditions, spot the head/neck of an animal rearing 9 feet out of the ocean 8.19 + 3.51 miles away, or 12.7 nm."
This is a fascinating post, which you can find right here.

About Nick Redfern
Punk music fan, Tennents Super and Carlsberg Special Brew beer fan, horror film fan, chocolate fan, like to wear black clothes, like to stay up late. Work as a writer.