Posted by: Dave Coleman on October 17th, 2012
The classic Yeti suit designed by William Tuttle for 'The 7 Faces of Dr. Lao' is reused in 'The Man from U.N.C.L.E' episode called 'The Abominable Snowman Affair.'
Agent Illya Kuryakin (David McCallum) dons the guise in order to cross the Sherpa/Tibetan border unrecognized as a political spy — just another Yeti sighting, instead!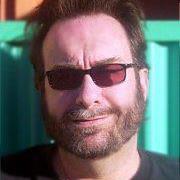 Dave Coleman – has written 53 posts on this site.
Author of THE BIGFOOT FILMOGRAPHY, a new non-fiction reference guide and critique of Cine du Sasquatch. From McFarland in Fall 2011. Hardbound. Oversized.