Posted by: Karl Shuker on September 1st, 2015
As a fervent browser of bestiaries, illuminated manuscripts, and other sources of antiquarian illustrations portraying a vast diversity of grotesque, extraordinary beasts that ostensibly bear no resemblance or relation to any species known to science, I am rarely surprised nowadays by any zoological depictions that I encounter in such sources. A few days ago, however, I was not just surprised but also thoroughly bemused – bewildered, even – by a truly remarkable picture that I happened to chance upon online.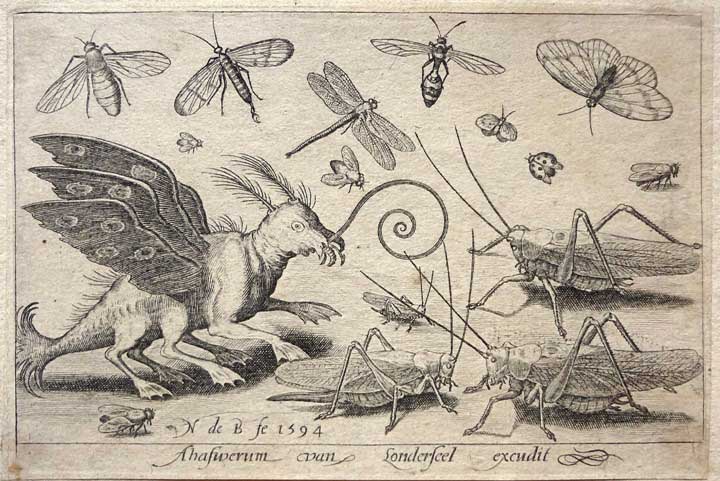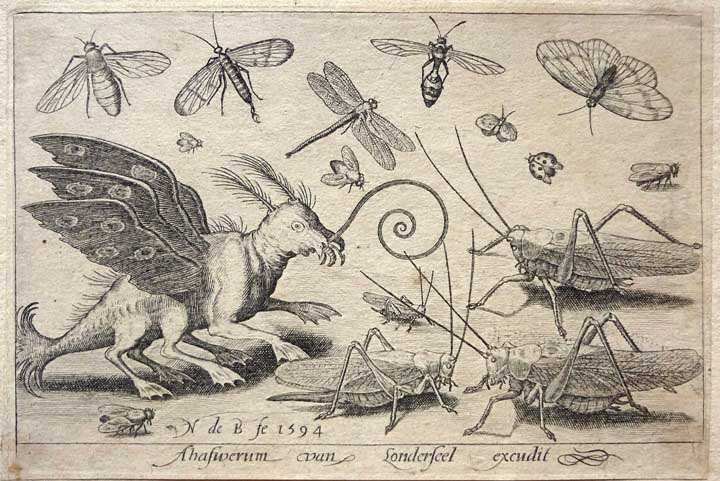 I had been idly cyber-surfing in search of interesting animal images to add to one or other of my two Pinterest albums, when I came upon the engraving presented above. Yet in spite of my experience with antiquarian images, I had never before seen anything even remotely like the exceedingly bizarre creature occupying much of the left-hand side of this engraving, and its overt strangeness was such that with no further ado I immediately set forth on a quest to uncover whatever I could find out concerning it, and, in particular, to determine what on earth (or anywhere else for that matter!) it could possibly be.
Further details can be accessed here on my ShukerNature blog.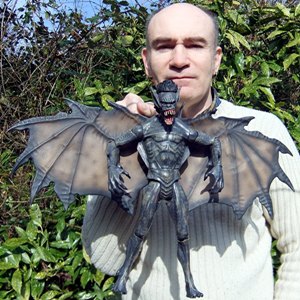 About Karl Shuker
My name is Dr Karl P.N. Shuker. I am a zoologist (BSc & PhD), media consultant, and the author of 25 books and hundreds of articles, specialising in cryptozoology and animal mythology. I have a BSc (Honours) degree in pure zoology from the University of Leeds (U.K.), and a PhD in zoology and comparative physiology from the University of Birmingham (U.K.). I have acted jointly as consultant and major contributor to three multi-author volumes on cryptozoology and other mysterious phenomena. I am the Life Sciences Consultant to The Guinness Book of Records/Guinness World Records (Guinness: London, 1997-present day), and was consultant to Monsters (Lorenz Books: London, 2001), as well as a contributor to Mysteries of the Deep (Llewellyn: St Paul, 1998), Guinness Amazing Future (Guinness: London, 1999), The Earth (Channel 4 Books: London, 2000), and Chambers Dictionary of the Unexplained (Chambers: London, 2007). I appear regularly on television & radio, was a consultant for the Discovery TV series Into the Unknown, and a question setter for the BBC's quiz show Mastermind. I am a Scientific Fellow of the Zoological Society of London, a Fellow of the Royal Entomological Society, a Member of the Society of Authors, and the Cryptozoology Consultant for the Centre for Fortean Zoology (CFZ). I have written articles for numerous publications, including Fortean Times, The X Factor, Paranormal Magazine, FATE, Strange Magazine, Prediction, Beyond, Uri Geller's Encounters, Phenomena, Alien Encounters, Wild About Animals, All About Cats, All About Dogs, Cat World, etc. In 2005, I was honoured by the naming of a new species of loriciferan invertebrate after me - Pliciloricus shukeri.