Posted by: Dave Coleman on October 26th, 2012
If the CBS hit documentary MONSTERS! MYSTERIES OR MYTHS? whetted the viewing public's appetite for more televised cryptids, surely THE SIX MILLION DOLLAR MAN was the biggest to capitalize upon it — literally! In an era when toy off-shoots were reserved only for the shows that had "made it" with an audience rather than given away as standard Happy Meal tie-ins with each new show (like now!), this was rarer than today.
The season-opener for both THE SIX MILLION DOLLAR MAN and then BIONIC WOMAN was a two-parter. First part played on SIX MILLION DOLLAR MAN and resulted in Steve Austin basically comatose; in BIONIC WOMAN's premiere, Jamie has to rise to the occasion and save Austin, taking on… Bionic Bigfoot, the so-called "Sasquatch Beast." It was a rare two-part show on two different (but related) series, no less!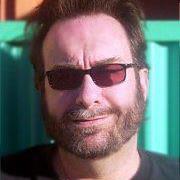 About Dave Coleman
Author of THE BIGFOOT FILMOGRAPHY, a new non-fiction reference guide and critique of Cine du Sasquatch. From McFarland in Fall 2011. Hardbound. Oversized.