February 28, 2013
Strange Creatures in Fact and Fiction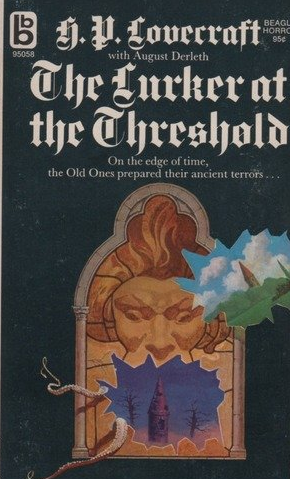 Over at Mysterious Universe, there's a new post from me that delves into the life and career of a certain author who wrote about bizarre beasts in the world of fiction, but who may have known more than a thing or two about them in the real world, too.
It starts as follows…
"We all have our favorite books that we can (and do!) read over and over again. I can certainly name several: Jack Kerouac's Big Sur; Hunter S. Thompson's The Rum Diary; Sir Arthur Conan Doyle's The Hound of the Baskervilles; and Keith Waterhouse's Billy Liar. And then there's The Lurker at the Threshold, a big favorite of mine, which was widely credited to acclaimed horror writers H.P. Lovecraft and August Derleth. First published in the 1940s by Carroll & Graf, the book was, in reality, almost solely the work of Derleth, with barely a couple of thousand (if even that) of its approximately 50,000 words having been contributed by Lovecraft.
"The Lurker at the Threshold is a most intriguing book, to say the least. Although presented to the reader strictly as an entertaining work of fiction, it deals with certain issues that are central to many topics that crop up in the real world of Forteana, and with which I have crossed paths, time and again, during the course of my studies and writings of the paranormal kind."

About Nick Redfern
Punk music fan, Tennents Super and Carlsberg Special Brew beer fan, horror film fan, chocolate fan, like to wear black clothes, like to stay up late. Work as a writer.
Filed under Books, Cryptofiction, Cryptozoology, Forteana, Lair of the Beasts