Posted by: Nick Redfern on July 5th, 2013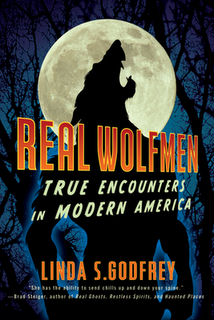 Here's the latest news from Linda Godfrey, the author of such excellent titles as Real Wolfmen and Hunting the American Werewolf:
"I've been staying pretty close to home base while on deadline for my current book project. I'm still on deadline but getting cabin fever and I do have a few things coming up this month. If you care to have a listen or take a little drive to some Southeast Wisconsin locations, please join me…"
And here's where you can find more on Linda's upcoming radio interviews, Q&A events, and book-signings.

About Nick Redfern
Punk music fan, Tennents Super and Carlsberg Special Brew beer fan, horror film fan, chocolate fan, like to wear black clothes, like to stay up late. Work as a writer.