Posted by: Nick Redfern on February 2nd, 2013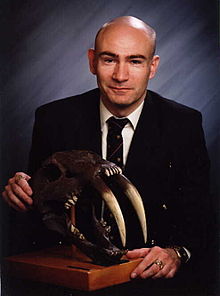 "Since the demise of the journal Cryptozoology in 1996," says Dan Cossins, in a new post at The Scientist, "there has been no peer-reviewed English-language periodical for the controversial field, which studies animals known from anecdote, folklore, or fragmentary physical evidence, but not yet authenticated with actual specimens. So when the U.K.–based Centre for Fortean Zoology (CFZ) approached popular cryptozoology writer Karl Shuker about launching a new journal, he was happy to oblige.
"'I felt it imperative that a journal of this nature should exist again as a platform for formal scientific cryptozoological research and reviews of past cases that mainstream journals may not be willing to consider,' says Shuker, who has a PhD in zoology and comparative physiology from the University of Birmingham, U.K."
And here's the full story on this very important development in the cryptozoological arena.

About Nick Redfern
Punk music fan, Tennents Super and Carlsberg Special Brew beer fan, horror film fan, chocolate fan, like to wear black clothes, like to stay up late. Work as a writer.