Posted by: Dave Coleman on October 15th, 2012
The Biggest Ratings Bonanza in 1970s TV History. There were many halcyon moments for Bigfoot lovers in The Golden Decade of the 70s, but MONSTERS! MYSTERIES OR MYTHS?, hosted by Rod Serling, was one of the largest Neilson ratings winners in televised history, and singlehandedly jump-started a national obsession with Bigfoot that hadn't been seen since the release of the Patterson-Gimlin in 1967. It's largely forgotten now, and when the footage was re-edited without Serling (who had died) and shown as THE MYSTERIOUS MONSTERS theatrically with Peter Graves as host, this effort was doubly-doomed to virtual obscurity today… ironic, given how much it launched 70s era Squatchology.
David Wolper actually introduces the doc before Serling takes over. Wolper was an enthusiastic pseudo-cryptozoologist way before most filmmakers (save Roger Patterson!) had gotten the Bigfoot Bug. He spent a week with his crew snowed under in the Himalayans just to get authentic footage of Sherpas who'd seen Yeti and capture the truly majestic locales the legendary snowman inhabited. Though dated, the objective tone — some believers, some skeptics are presented, in balance — is far less 'pro-Bigfoot' than the MYSTERIOUS MONSTERS theatrical version, in which Graves emphatically states that "Bigfoot IS real and we now have incontrovertible proof" etc. The pivot by Wolper, however, was sub-genius: the t.v. show was objective (somewhat), and the more sensationalized theatrical version was "What do you mean, there's no such thing as..?" in tone.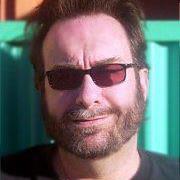 About Dave Coleman
Author of THE BIGFOOT FILMOGRAPHY, a new non-fiction reference guide and critique of Cine du Sasquatch. From McFarland in Fall 2011. Hardbound. Oversized.