Posted by: Nick Redfern on November 24th, 2012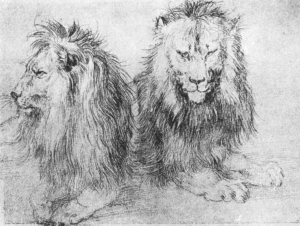 Dr. Karl Shuker has yet another mysterious cat story up at his Shuker Nature blog which begins like this:
"In earlier ShukerNature posts of mine, I have revealed that although a number of unconfirmed reports can be found in the archives of cryptozoology, as yet there is no conclusive evidence for the reality of black lions (i.e. lions exhibiting melanism), and that four much-circulated online photographs purporting to be of genuine black lions are nothing more than Photoshopped fakes.
"Nevertheless, the very concept of a black lion is so captivating and compelling that it has been utilised very effectively in fiction. Perhaps the most stunning example of this was recently brought to my attention by Facebook friend Sefton Disney, and features a mighty confrontation between a magnificent black lion and a very formidable rival for the crown of African jungle king – Tarzan!"
And here's Karl's complete post.

About Nick Redfern
Punk music fan, Tennents Super and Carlsberg Special Brew beer fan, horror film fan, chocolate fan, like to wear black clothes, like to stay up late. Work as a writer.