November 27, 2012
Nessie: Honesty and Deceit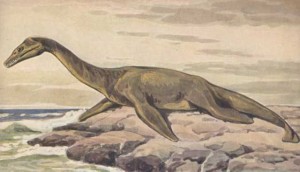 At his Loch Ness Mystery blog, Glasgow Boy takes a controversial look at a particular aspect of the Nessie puzzle, namely that of hoaxing.
He begins:
"While the final part of the series of the Lachlan Stuart photograph was in progress, a thought occurred to me as I was considering this oft vilified forester. Lachlan Stuart and other authors of classic Nessie pictures have been branded as hoaxers by mainstream Nessie "analysts" today. For example, it has been suggested that Hugh Gray knowingly photographed a dog, Kenneth Wilson was in on a plot hatched by Marmaduke Wetherell to fool the Daily Mail. Likewise, Lachlan Stuart is accused of setting up some hay bales in the water whilst Peter MacNab deviously photographed nothing more than a boat wake and then touched it up in his photographic dark room.
"Of course, there are others such as Frank Searle and Tony 'Doc' Shiels, and the list of the accused is long and wide. Now, I reject the contemporary statements that all the classic Nessie pictures have been explained away. I have critiqued that assertion on this blog before and found it wanting. However, it was a series of similar statements from debunkers that got me thinking."
And here's GB's complete post.

About Nick Redfern
Punk music fan, Tennents Super and Carlsberg Special Brew beer fan, horror film fan, chocolate fan, like to wear black clothes, like to stay up late. Work as a writer.
Filed under Cryptozoology, Hoaxes, Lair of the Beasts, Loch Ness Monster