Posted by: Nick Redfern on August 12th, 2013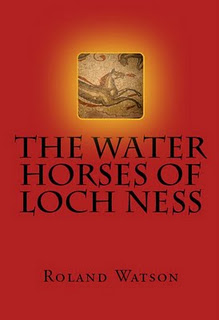 Over at his Loch Ness Mystery blog, Roland Watson has two new posts on Nessie. The first is on the famous photo of Jennifer Bruce, which begins like this:
"I would now like to revisit this famous monster photograph in the light of feedback. Not surprisingly, I got a spectrum of responses to my original article ranging from agreement to disagreement. It surprised me that some still insisted it was a seagull (or any bird for that matter) despite the logical arguments I put up against this idea.
"Everyone is entitled to their opinion, but I doubt anyone could argue that my analysis on the bird question is an indefensible position. I suspect there may be a degree of resistance to a non-bird argument perhaps because some may see that as an implicit admission that the object in the picture is therefore a 'Loch Ness Monster.'"
And the second article is on various, interesting eye-witness reports that have been brought to Roland's attention. He starts that article with the following:
"I love to hear from people who have stories to tell of things they have experienced on Loch Ness. These are tales that have not reached the normal public channels and may well have lain dormant forever unless blogs like this picked up on them.
"As some of you may recall, it is my belief that most eyewitness reports go unreported and indeed that trend is confirmed to stay and perhaps even escalate as modern day sceptics who have the public microphone re-assure people that they have only seen logs, birds, seals and so on. However, those who have seen strange things may not be so convinced that they were fooled by a passing boat wake and store these things in their mind."

About Nick Redfern
Punk music fan, Tennents Super and Carlsberg Special Brew beer fan, horror film fan, chocolate fan, like to wear black clothes, like to stay up late. Work as a writer.