Posted by: Nick Redfern on November 6th, 2013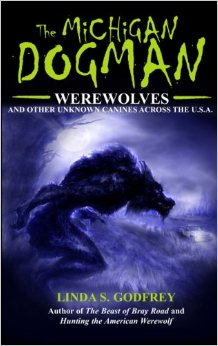 Over at OnMilwaukee.com, there's a new profile on Linda Godfrey (author of such excellent books as Hunting the American Werewolf and The Michigan Dogman).
It's a profile that begins as follows…
"Wisconsin author Linda S. Godfrey didn't set out to become a leading expert in the manwolf' phenomenon, she just kind of fell into one cold winter in 1991.
"'I call myself the accidental werewolf chronicler because it was nothing that I thought of in my previous life as a career I might someday have,' Godfrey recently told me over the phone.
"She lives in the 'quiet, conservative community' of Elkhorn. In the early '90s, she got a staff job as a writer and illustrator at the Walworth County newspaper The Week and soon received a strange tip."
And here's the rest of the story, including what happened after that "strange tip" came Linda's way…

About Nick Redfern
Punk music fan, Tennents Super and Carlsberg Special Brew beer fan, horror film fan, chocolate fan, like to wear black clothes, like to stay up late. Work as a writer.