Posted by: Dave Coleman on October 13th, 2012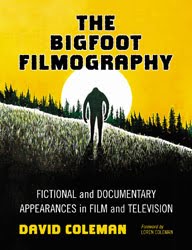 'Paper Dolls' is a scary Bigfoot movie I reviewed in my book that still has not seen DVD release. The producers are showing it on YouTube currently. This scene begins shortly before the first horrifying cryptid encounter.
Paper Dolls is a psychological thriller set near the beautiful landscape of Glacier National Park, Montana. Two high school friends, Travis and Nate, are on a road trip to Canada when they're attacked by mysterious and viscious creatures. Nate is stolen into the woods and Travis will stop at nothing to get him back. Travis recruits Nate's older brother Chris to bring an arsenal and wage war against these monsters in an effort to retrieve Nate. Paper Dolls dishes out scare after scare, twist after twist, completely redefining the legend of Sasquatch.BadFritter Films Inc.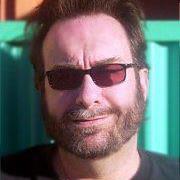 About Dave Coleman
Author of THE BIGFOOT FILMOGRAPHY, a new non-fiction reference guide and critique of Cine du Sasquatch. From McFarland in Fall 2011. Hardbound. Oversized.