Posted by: Dave Coleman on October 27th, 2012
HOMBRE Y TIERRA aka THE WOODSMAN. This low-budget Squatch film was unusually staged in Belize. It concerns a popular net video star who disappears while in the country taping for his show, 'Hombre Y Tierra', and the mystery behind his disappearance (which natch involves a savage squatch!).
It's also unusual in that the director shot both English and Spanish-language soundtracks, simultaneously, so he could release into both markets without dubbing.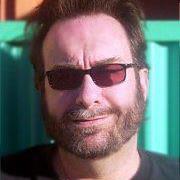 About Dave Coleman
Author of THE BIGFOOT FILMOGRAPHY, a new non-fiction reference guide and critique of Cine du Sasquatch. From McFarland in Fall 2011. Hardbound. Oversized.