Posted by: Dave Coleman on October 27th, 2012
IN SEARCH OF YETI: THE ADVENTURE NEPALI MOVIE (2009) is an attempt to recapture the mythic origins of the Yeti and its typical Westerners-only attitude. It's the first-ever Abominable Snowman movie to be shot only on sites in the Himalayas where the most ancient and persistent of Yeti sightings occur — the remote Langtang area. Though cast with an international eye, the film has yet to secure a domestic DVD deal.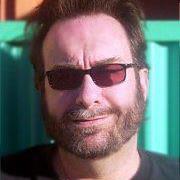 About Dave Coleman
Author of THE BIGFOOT FILMOGRAPHY, a new non-fiction reference guide and critique of Cine du Sasquatch. From McFarland in Fall 2011. Hardbound. Oversized.