Posted by: Dave Coleman on October 27th, 2012
When Charles Pierce wouldn't sell the distributor Howco his epic THE LEGEND OF BOGGY CREEK (Pierce told me he was offered $1 million for all rights prior to his self-releasing the film and grossing over $20 million via four-walling), the southern drive-in king owner of Howco, Joy Houck Sr., produced his own version instead: THE CREATURE FROM BLACK LAKE. Though profitable, it was no TLOBC.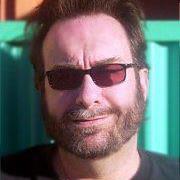 About Dave Coleman
Author of THE BIGFOOT FILMOGRAPHY, a new non-fiction reference guide and critique of Cine du Sasquatch. From McFarland in Fall 2011. Hardbound. Oversized.