Posted by: Nick Redfern on May 15th, 2013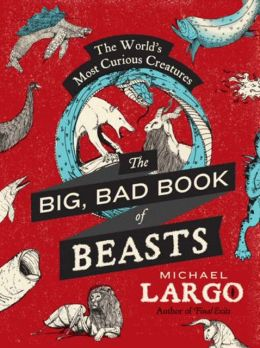 Over at the Magonia blog, John Rimmer reviews Michael Largo's new book, The Big, Bad Book of Beasts.
In his review, Rimmer notes:
"Lots of our favourite crypto-creatures are here as well, the Jersey Devil, the Kraken, the horse-headed men of the Philippines, and the Mongolian Death Worm. Largo outlines the legend of the Death Worm and points out that although expeditions to find the creature have come back empty-handed (and more importantly with their hands still attached), locals are convinced of its reality.
"However there is a creature called the 'Bobbit Worm' (I am not making this up, although I cannot be sure that no-one else is) that has a similar MO to the MDW: it lives in the ocean depths buried under the sand ready to leap out and slice any passing prey in two. These unlovely creatures grow up to ten feet long and live for over 100 years."
Got you interested? Here's where to buy it!

About Nick Redfern
Punk music fan, Tennents Super and Carlsberg Special Brew beer fan, horror film fan, chocolate fan, like to wear black clothes, like to stay up late. Work as a writer.