June 11, 2012
A Flatwoods Monster Audio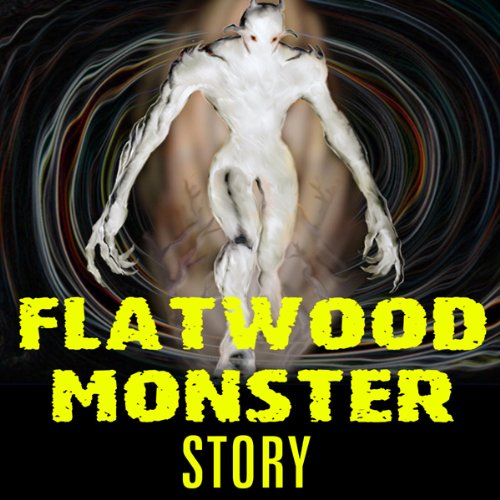 If, like me, you have a fascination for some of those decades-old monster-type tales that so dominated the field of Forteana years ago, you won't want to miss this: it's a newly available, one-hour-plus audio-recording of none other than the legendary Ivan T. Sanderson discussing his investigation of the Flatwoods Monster saga of 1952.
While many are content to place the Flatwoods affair into the UFO arena and nowhere else, I'm not so sure that the boundaries of the case should be limited to tales of aliens and nothing else. After all, sightings of flying, or floating, humanoids have played roles in a number of crypto-themed incidents, and Sanderson – of course – was hardly a stranger to Cryptozoology, hence my reasons for noting this latest addition to the Flatwoods story.
Here's the publicity blurb for this priceless item:
"Here is renowned author and newspaper and magazine reporter Ivan Sanderson's audio report of what he discovered in Braxton County, West Virginia. The incident is world famous and continues to be evaluated by the top UFO investigators. Considered one of the world's most unusual happenings, the UFO was seen by at least 14 people.
"The date was September 12, 1952. A group of local boys saw what they described as a 'shooting star' that fell to earth on the top of the hill adjacent to the playground. About the length of a football field away, they all saw an object that was glowing and hissing. Walking closer to check out the 'star', they noted that it was about 10 feet around. A few feet away from this glowing object they saw two lights, much like the glow of flashlights, about 12 inches apart. One of the boys had a flashlight and when he turned it on the object a huge creature with a head that resembled the ace of spades, and clothing that, from the waist down, hung in great folds was seen. Newspapers sent special reporters to cover the story. Many investigators also came and took soil samples.
"With all the attention given to this sighting, one would think that a report would have been definite. However, it was never revealed what was found from the scientific tests and the investigation. A special bonus includes detailed UFO stories from special investigator Richard Hall."
And here's where you can purchase this fine addition to a story from decades ago that – quite rightly – refuses to go away.

About Nick Redfern
Punk music fan, Tennents Super and Carlsberg Special Brew beer fan, horror film fan, chocolate fan, like to wear black clothes, like to stay up late. Work as a writer.
Filed under CryptoAudio, Cryptotourism, Cryptozoologists, Cryptozoology, Eyewitness Accounts, Forteana, Lair of the Beasts, Winged Weirdies