May 31, 2012
Search for Hidden Beasts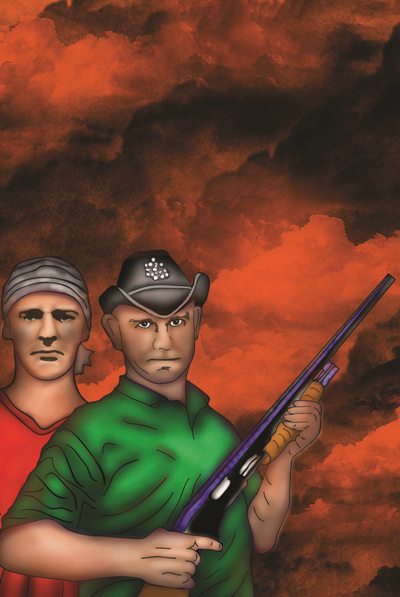 On Sunday night, I'll be on Ken Gerhard's Search for Hidden Beasts show talking about my cryptozoological investigations, and encompassing a wide range of events, cases and creatures, including my trips to Puerto Rico in search of the legendary Chupacabra, my quest for the truth about Britain's Man-Monkey, as well as an assortment of treks in search of various US-based cryptids.
You can find all the information on Search for Hidden Beasts right here.
Yep, that is an artistic rendition of me and Ken!

About Nick Redfern
Punk music fan, Tennents Super and Carlsberg Special Brew beer fan, horror film fan, chocolate fan, like to wear black clothes, like to stay up late. Work as a writer.
Filed under Chupacabras, CryptoAudio, CryptoRadio, Cryptotourism, Cryptozoologists, Cryptozoology, Expedition Reports, Lair of the Beasts, Media Appearances