Posted by: Loren Coleman on May 28th, 2009
Sexy star Vicki Michelle got a surprise recently at the Scottish lake.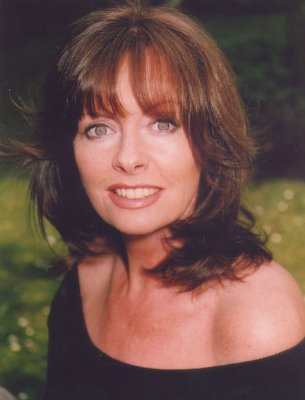 "'Allo 'Allo!" actress Vicki Michelle took a pleasure cruise on Loch Ness and had a close encounter with Nessie herself.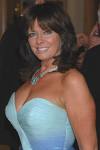 The actress was appearing in the stage version of the classic telly comedy at the Eden Court in Inverness.
And she and the rest of the cast got more than they bargained for when they enjoyed a sightseeing trip on the loch's Jacobite Queen cruise ship. The cast, including television series favorite Vicki Michelle, had been taking a break from performing last Thursday, May 21, 2009, when the spot was made.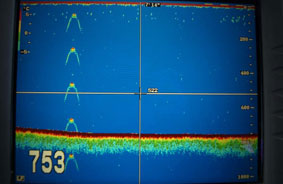 The boat was on its way to Urquhart Castle when the crew picked up a strange signal on their sonar. The unusual readings on the ship's sonar screen (actual video capture above) occurred between the village of Dores and Urquhart Castle.
Michelle dashed below decks for a look, and was amazed to see five mysterious "arch shapes" on the screen.
The boat's skipper said he'd never seen anything like it in his time on the loch. According to the skipper, John Askew, it was the first time in his 15 years of working on the loch that he picked up such images on any of the Jacobite fleet's sonar screens. Monster-hunters plan to investigate the sighting further. The images have been sent for scientific analysis.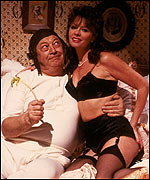 Michelle, who plays saucy waitress Yvette (above) in "'Allo 'Allo!", said May 27, 2009: "Perhaps Nessie's a fan of the show!"
She added: "I caught an arch shape on the monitor, followed by four more. The whole cast had been hoping to see something on the trip. And if it was Nessie, that positive energy probably brought her out. In all seriousness, whether it was Nessie or not, we all definitely saw something on that monitor."
Cast members of the TV-turned-stage show "'Allo 'Allo" were said to be "more than a little shocked" while cruising on the loch where they believe they caught a glimpse of a "Nessie-shaped image" on their vessel's sonar screen.
Interestingly, various papers have quoted Loch Ness researcher Adrian Shine's reaction differently.
The following remarks were published by the Scottish Daily Record: "This has got me puzzled. It has every appearance of a genuine sonar contact. It certainly adds to the Loch Ness mystery and will be the subject of further investigation."
Speaking of acting, you may recognize Adrian Shine from his Toyota truck commercial, which use to be available on YouTube.
But Adrian Shine, who moved from London to investigate the monster mystery, is a skeptic. Loch Ness Project's Shine was recorded by the Aberdeen Press and Journal to have noted: "This has got me puzzled. The fact there's five items on the screen can be explained – a single object often appears again as an echo."
The "'Allo 'Allo!" stage play, starring Vicki and Hi-De-Hi's Jeffrey Holland as Rene, was on in Inverness from May 18 to 23, 2009. The cast are now continuing their UK tour.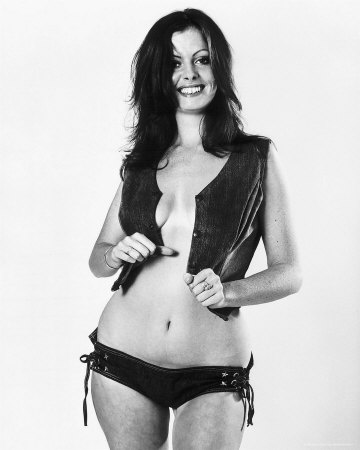 Vicki Michelle (born 14 December 1950 in Chigwell, Essex) is an English actress best known for her role as Yvette Carte-Blanche in the television comedy series "'Allo 'Allo!" – a role in which she is still active with the touring cast of the stage show based on the television series.
After spending much of 2008 on tour with the "'Allo 'Allo!" stage show, Michelle took a break to pursue various other projects, including appearing as the "Wicked Queen" in a pantomime production of Snow White and the Seven Dwarfs, which ran until January 11, 2009 at the Hull New Theatre. She rejoined the cast of "'Allo 'Allo!" in March 2009, reprising her role as sexy waitress Yvette. Michelle has made several appearances in the British soap opera "Emmerdale" as Patricia Foster, mother of Jonny Foster – a role which she is set to reprise early in 2009.
Her film roles have included that of Glenys in the 1976 comedy film The Likely Lads, as well as playing an English hitchhiker in Alfie Darling. She also appeared in the infamous adverts for Harp Lager in the early 1980s. The slogan was "Sally O'Brien and the way she might look at you." It caused uproar when it was discovered that the actress playing Sally O'Brien was English. In 2007 she appeared in a "Children In Need" special of "Hotel Babylon." In 2008 she appeared on the BBC's cookery programme, "Celebrity Masterchef."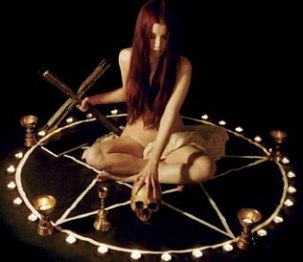 Vicki Michelle also appeared in the occult classic Virgin Witch, which has the alternative title, Lesbian Twins.
Loren Coleman – has written 5489 posts on this site.
Loren Coleman no longer writes for Cryptomundo. His archived posts remain here at Cryptomundo.