Posted by: Loren Coleman on April 22nd, 2011
In a Lyle Blackburn posting earlier, word was passed along of the death of James Lynn Crabtree, who preferred to go by his middle name Lynn. He was the second eldest son of Smokey Crabtree.
"One of the most influential and important sightings of the [Fouke Monster occurred] when [Lynn] was 14 years old. He allegedly encountered it one evening in 1965 while squirrel hunting near his home. The creature had apparently chased some horses into the waters of the Crabtree's family lake when it noticed Lynn and began to advance. Lynn fired three times with his shotgun before running back to the house in a panic," wrote Blackburn.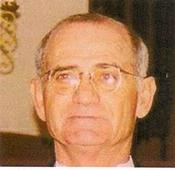 The following is Lynn Crabtree's obituary:
Birth: Jun. 13, 1950
Death: Apr. 20, 2011
James Lynn Crabtree, age 60, of Fouke, Arkansas, died Wednesday, April 20, 2011, in a Little Rock, Arkansas hospital.
Lynn was born June 13, 1950, in Alameda, California, and had lived most of his life in Fouke. He was a Welder and member of the Pipeliner's Union 798, a Veteran of the United States Army, and a member of the Fouke Masonic Lodge. He was preceded in death by a brother, Tommy Crabtree and a nephew, Jeremy Knight.
Survivors include two sons and daughters-in-law, Neal and Gena Crabtree and Brent and Courtney Crabtree of Fouke, Arkansas, four grandsons, Carson, Chance, Trenton, and Camden Crabtree of Fouke, Arkansas, his mother, June Crabtree of Fouke, Arkansas, his father, J. E. (Smokey) Crabtree of Fouke, Arkansas, one sister and brother-in-law, Debbie and John Knight of Sparkman, Arkansas, one brother and sister-in-law, Travis and Mary Crabtree of Mt. Dora, Florida, one sister-in-law, Paula Crabtree of Fouke, Arkansas, three nieces, Raynee Perry, Toni Pilgreen, and Starr Rawlinson, and two nephews, John Knight, III, and Jason Knight.
Funeral services will be at 10:00 A. M. Saturday at the Mercy and Grace Worship Center in Fouke with Rev. Walter Burnett and Deryl Jones officiating. Burial will be at Antioch Cemetery under the direction of Texarkana Funeral Home, Arkansas.
Source: Texarkana Funeral Home, April 21, 2011, Texarkana, Arkansas.
Loren Coleman – has written 5489 posts on this site.
Loren Coleman no longer writes for Cryptomundo. His archived posts remain here at Cryptomundo.