Posted by: Loren Coleman on August 20th, 2009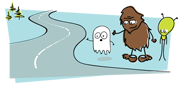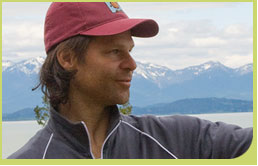 A Bigfoot information project has been created by Michael Esordi (above) of Connecticut, via his Bigfoot Museum online.
(I must say, everytime I have met Michael, I find him down-to-earth, modest, sincere, and quietly passionate about Bigfootery. He's one of the good guys in the field.)
The Bigfoot Museum was picked as the "Bigfoot Site of the Day" posting by Linda Martin at her Happy Camp site.
Here's part of what she said:

On Bigfoot Museum, you'll find all things Bigfoot – with a few articles, a list of names Bigfoot has been called, and current Bigfoot event information. Right now the site lists the Believe It Tour and the Texas Bigfoot Conservancy's upcoming conference which will feature Brian Brown, Daryl Colyer, Jerry Hestand, Alton Higgins, Peter Matthiessen, Robert Swain, John Bindernagel, Chris Bader, Carson Mencken, John Mioncynzski, Keith Foster, Bill Dranginis, and Peter Matthiessen. I've also heard Loren Coleman [will] be speaking there.
Where did I hear that? Well… I had the extreme good fortune of spending time in Willow Creek, California two days ago with the Bigfoot Museum's founder, Michael Esordi, and the rest of the Believe It Tour team: Brad Pennock (above) and Diana Smith (above). We had dinner with Craig Woolheater (below) of the Texas Bigfoot Research Conservancy, and he mentioned that Loren Coleman is expected to speak at the conference. I have to admire people with the verve and energy to put on conferences! …or speak at them!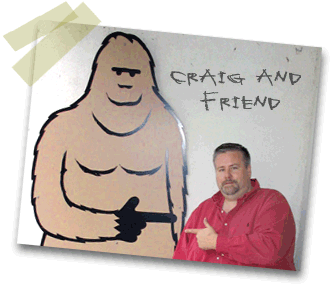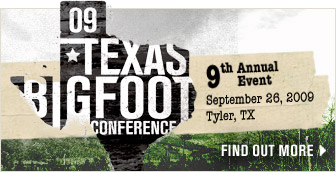 Loren Coleman – has written 5489 posts on this site.
Loren Coleman no longer writes for Cryptomundo. His archived posts remain here at Cryptomundo.