Posted by: Loren Coleman on July 17th, 2009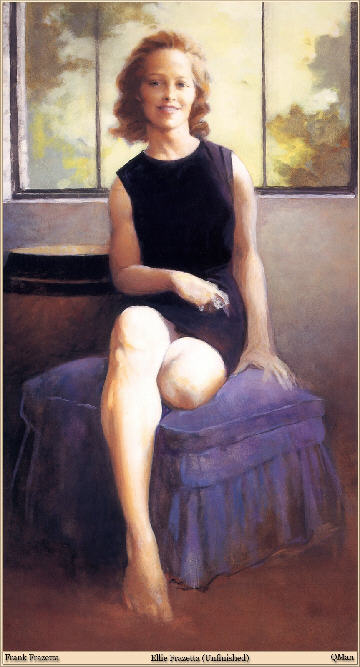 Ellie Frazetta by Frank Frazetta.
The wife of the man who famously painted the Keelian Mothman cover for the May 1980 High Times has died.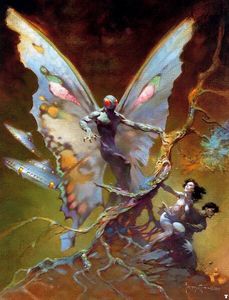 It would be this painting which was later used on the cover of the Ron Bonds-published paperback book that fell off a shelf into the hands of the person who would recommend it be made into a movie.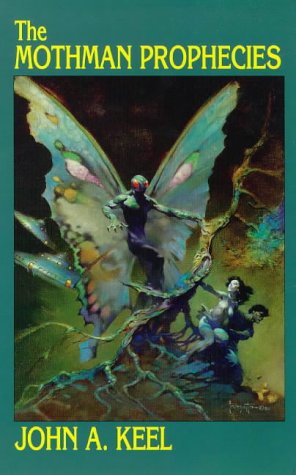 Frank Frazetta (born February 9, 1928) is an American fantasy and science fiction artist, noted for work in comic books, paperback book covers, paintings, posters, record-album covers, and other media.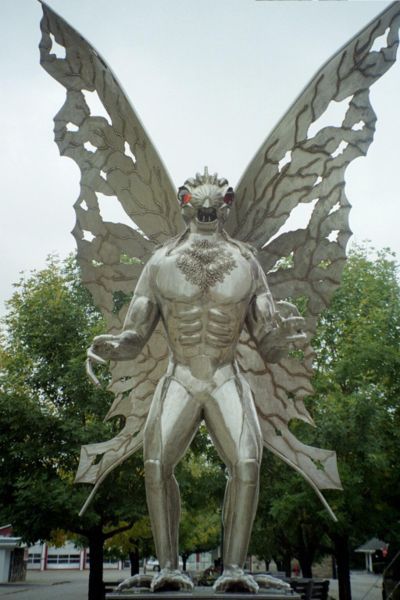 Point Pleasant's sculpture of Mothman is based on Frazetta's moth-like representation of Mothman, even though the actual descriptions from the sightings in 1966-1967 told of an avian cryptid, the "Big Bird."
Frank Frazetta also did the cover for the 1970 paperback by Keel, Strange Creatures From Time and Space.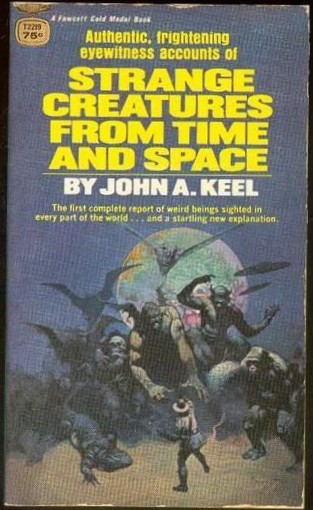 Into the early months of 2009, Frazetta lived with his wife Ellie on a 67-acre (271,000 m²) estate in the Pocono Mountains at East Straudsburg, Pennsylvania. They maintained a small museum, open to the public, on the estate. Ellie Frazetta was a guide for tours there.
On July 17th of 2009, Ellie Frazetta passed away after a year-long battle with cancer. (John A. Keel passed away on July 3, 2009, it will be recalled.)
Eleanor Frazetta, 74, of Smithfield Township, passed away Friday, at the VNA Hospice House in East Stroudsburg. She is survived by her husband of 53 years, Frank Frazetta.
Born June 15, 1935, in Middleborough, Massachusetts, she was the daughter of the late Edward and Agnes Kelly. She oversaw the daily operations of the Frazetta Art Museum in East Stroudsburg. She enjoyed spending time with her grandchildren and collecting antiques.
My condolences to the family and friends of the Frazettas.
(Thanks to Theo P. for the alert to this sad news.)
Loren Coleman – has written 5489 posts on this site.
Loren Coleman no longer writes for Cryptomundo. His archived posts remain here at Cryptomundo.