Posted by: Loren Coleman on July 19th, 2009
Remember the Gable Film is merely what I called the "Blair Dog Project" in 2007. I stated at the time that it seemed to be an alleged hoax.
Chris Noel did an enhancement of the supposedly more gorilla-like moments of the film now on video:
Well, it's back, thanks to Fox News.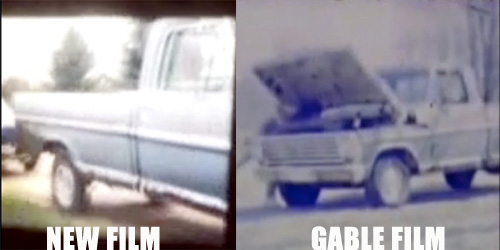 But luckily, there are sane investigators around. New footage has been discovered that throws light on this case.
Javier Ortega has this to say:
The "Gable film" is an edited 8mm film that has been raising a lot of questions and theories for the last few years. Many have declared this to be an elaborate hoax created by someone wanting to capitalize on the "Michigan Dogman" stories. The film itself is owned by MindStage Productions and can be seen online in a very edited and low quality version. It shows what many have said to be the actual cryptid creature lurking around the Wisconsin and adjacent states. Many researchers have claimed that this is just a hoax created by a radio DJ by the name of Steve Cook. The same person who helped create a fictional story of the "Michigan Dogman" as an April Fool's joke, stated that he had acquired an old 8mm film with the images of a strange beast that attacks the camera man. He stated that the film was found in an estate sale in the lower peninsula of Michigan.

The 8mm reel did not have any detailed information about who or where the film was shot. The only information known was the inscription "Gable Case #MPO41177-1" that was on the film canister.

All the recent chatter about the "Beast of Bray Road" and "Michigan Dogman" is kicking up dust again since the news report on Fox's Sean Hannity show last week in which Linda Godfrey was interviewed and the Gable film was shown on national television….
See the rest of the story, with all the goods, including good comparative images, here.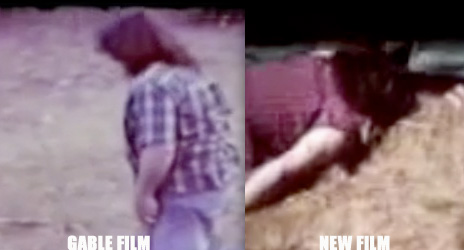 Linda Godfrey will be speaking at Paranormal L.A. 2009 on August 21-23, 2009, with new revised Sunday afternoon times, alongside Loren Coleman and Barry Conrad. If you are in California, check out the event.
Loren Coleman – has written 5489 posts on this site.
Loren Coleman no longer writes for Cryptomundo. His archived posts remain here at Cryptomundo.