Posted by: Loren Coleman on September 10th, 2006

The only known image of Steve Irwin from 2.07.
I've been challenged by critics that say Steve Irwin never looked for the Thylacine. Here's more evidence that he did.
As I wrote early after Steve Irwin was killed by a stringray, he apparently devoted an episode of "The Crocodile Hunter" to his search for the Thylacine or Tasmanian Tiger. There was furthermore a rumor that he might have captured an elusive, supposedly extinct Thylacine on videotape during the making of that episode. But, for whatever reason, the blurry footage was never broadcast. Or was it?
Irwin's link to the Thylacine hunt was noted, sometimes with curiosity, during the week after his death on various sites based on my posting here at Cryptomundo. But my discussion of the Irwin-Tasmanian Tiger program has been also mentioned on other blogs with skepticism. One individual even wrote: "Update: I still have many people saying that this episode is a hoax."
It is no hoax.
I have tracked down, at least, exact information that there was indeed an episode of "The Crocodile Hunter" that partially focused on Irwin's and his wife's search for the Thylacine. Strangely, while you might think that more information on Irwin would be on the web than in the past, and I'm sure there is about many facets of his life, some of the data about Irwin is disappearing and gone missing.
In doing an in-depth search of cached sites, however, I discovered that this specific episode does show up in some now almost vanished lists and records. It was screened, apparently, as episode number seven of the second season, the 17th overall ever produced. It's exact code is "2.07, Episode Number: 17."
In the cache of one site, I was able to find this episode description:
"Where The Devils Run Wild" Where the Devils Run Wild: Steve and Terri roam Tasmania among exotic wildlife including wombats, Tasmanian devils and copperhead snakes. Here, they search for the fabled Tasmanian tiger, considered extinct since the 1930s.
So the hunt is still on: Has anyone out there seen this episode? Can anyone find when it was first broadcast? Do you have a copy? Does it contain speculative footage about or on the Irwins' possible sighting of a Tasmanian Tiger (Thylacine)? Let us know here.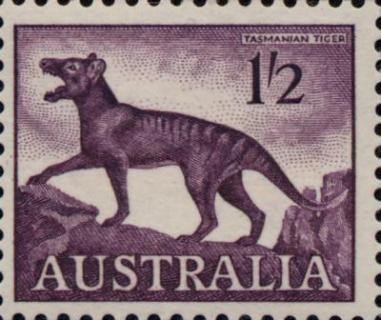 Loren Coleman – has written 5489 posts on this site.
Loren Coleman no longer writes for Cryptomundo. His archived posts remain here at Cryptomundo.