Posted by: Loren Coleman on July 7th, 2009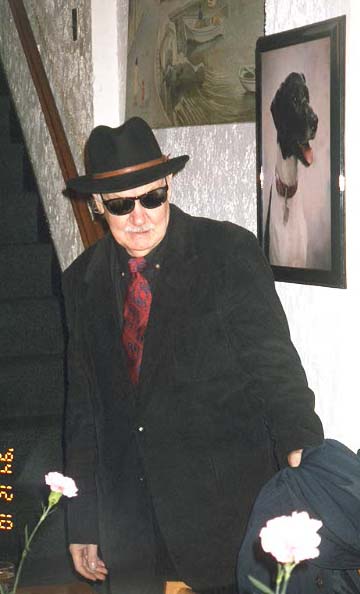 Shockingly sad details are being revealed of the lonely, unfortunate last days of John A. Keel's life.
After I wrote "John A. Keel Has Died," due to the complications of diabetes and congestive heart failure, I began hearing from lots of folks.
One of the people that wrote was Keel's niece, Nicole. Nicole's maternal grandmother was Irene Kiley, the mother of John Keel. It turns out that Nicole's mother had been trying to reach John for weeks and said his cell number wasn't working. John's and Nicole's mother was Irene Gibbs Kiley. The family had not been notified about John's passing until they saw my obituary.
Of course, Nicole was upset because Keel's family had lost track of him and this was the first they heard that John had died. They knew of the past "death rumors" and wanted to make certain this one was the truth. The niece encouraged me to call her mother, Keel's sister, and I attempted. I tried twice, with no luck, but left my number.
Eventually, Nicole's mother reached me and we talked for nearly a half-hour. Cheryl Gaye is Keel's youngest sister, actually his half-sister. John (who was 79) and his siblings shared the same mother but he had a different father than his two younger sisters (64, 66) and younger brother (68). John's father was Harry Kiehle; he separated from Irene during the Great Depression and, for financial reasons, John Keel (the family name changed when he began to write extensively) never finished high school.
Keel's sister was rather frantic because the family had not heard from John since New Year's Day 2009, and despite leaving messages on his cellphone, he never returned any calls. The family feared the phone was broken or disconnected.
Cheryl was close to John, and after 9/11, he had driven his Toyota Echo all the way out to Perry, New York, staying there for several days.
Keel wanted to move out of New York, he told his sister, away from what he thought were the continued dangers of New York City. But Keel never could get himself in a financially stable or healthy enough position to leave his apartment. After awhile, Keel refused to travel by airplanes too. (Keel was to have flown to Point Pleasant to appear in the Mothman documentary on 9/11. Forever after that, he was uncomfortable with flying.)
Cheryl experienced John in the way that a lot of Forteans had found him. He would separate himself from the family, vanish actually, and not keep in touch.
Many Forteans I know would have it happen to them or hear the same thing from people who tried to contact Keel. He didn't want to be bothered, didn't want anyone to know his phone number or address, and certainly avoided media interviews as much as possible. Those that did help him were distrusted, and towards the end, Keel's signs of paranoia were overt and got in the way of him having relatively normal human interactions.
Another person I heard from soon after my obituary was posted was Keel's recent one-time nursing home roommate, Warren Allen Smith, a well-known gay American activist and humanities humanist writer (see below with his cat). Smith is the author of Who's Who in Hell (NY: Barricade Books, 2000), Celebrities in Hell (NY: Barricade Books, 2002), and other books.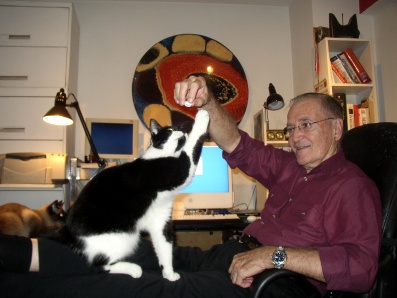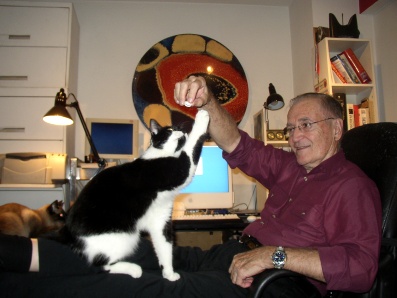 Smith wrote me saying:
I was John Keel's roommate at the Greenwich Village Nursing Home, and he delighted in having an intellectual to talk to (although an Asimov friend and sci-fi academic). He had been there for weeks and was a pain to the staff, as they were to him. When it came time for him to be released, he fought to stay in, saying he'd not paid rent at his apartment, that it would need cleaning, his car in the garage likely had flat tires, he had only one tooth, and many other problems with no friends whatsoever that he could trust. When he did pack to leave, he was angry as hell (not Hell, I pointed out to him, which is a theistic term describing a non-existent place). How he survived from November 2008 to July 2009 is a mystery to me!
Of course, what Smith is talking about appears to have little or nothing to do with reality. Towards the final days, Keel's cognitive functioning was escaping him, and paranoia is part of the picture of this stage.
John Keel was hospitalized in 2008, spending almost six weeks in New York City's Greenwich Village Nursing Home (607 Hudson Street, New York, New York 10014). Following is a summary of John's conversations while sharing a room with this fellow writer Warren Allen Smith, which Smith only recently placed online. Please read all of this with one clear fact in mind: John Keel's view of the world had shifted dramatically due to his advancing age and illnesses. Many people were helping him, but in Keel's state of mind, the world was against him.
A Diabetic With One Tooth
Keel, now over 78 years old, was seriously ill in 2008. In 2006, he had suffered a heart attack and was treated at New York City's Lenox Hill Hospital. He had a variety of physical problems and could barely walk with a cane. Diabetic, he disliked whatever daily food arrived to his nursing home bed. Understandably, for he had but one tooth. He said an aide in one of the hospitals had discarded his dentures. Chicken, almost any way it had been prepared, could not be chewed. Broth was tasteless. Decaffeinated coffee was undrinkable, although he took tea and certain soups and sherbet and some main courses. He subsisted on Glucerna Shake for People with Diabetes (Abbott Laboratories).
His two nursery home roommates observed his extreme unhappiness, his surliness with the nursing home workers, and his dream of getting completely out of the New York City area and moving to the South or some area where the climate was not cold…He was months behind on his rent at 334 West 85th on Manhattan's Upper West Side. He had not been able to pay the garage rental for his car, which likely had flat tires. And although the prospect of returning to his home was not a good one, the prospect of staying longer than the six weeks he already had been in the nursing home was not a good one. If returned to his place, where he claimed to have no trusted person to help him, how could he manage, being barely able to walk with a cane. Meanwhile, he was concerned that diabetes was but one of his many physical problems.
A Little Badinage
Keel's mind, despite his physical infirmities, was alive, and his wry sense of humor was not entirely understood by nursery home workers who were helping him with physical therapy and rehabilitation.
During their two-week long stay in the nursing home, Smith was fascinated with Keel. "You know about Robert Benchley?" Keel would ask, as if talking into space. "Which one?" Smith countered, having taught one of the 19th century comedian's grandchildren. The two developed a rapport, both being authors, liking wit, sharing an interest in syntax, nuance, and asyndeton.
Badinage and one-upmanship was a way to spend the time in a nursery room home.
WAS "John, I taught English in the New Canaan, Connecticut, town, where Johnny Carson and Jack Paar lived."
JAK "Smith, did you know that I was a guest on Johnny Carson's and Jack Paar's show?"
JAK "Smith, did you know that I was in Fate."
WAS "Forteans are fated to become fatalists, huh?"
JAK "Smith, you asked about my family. My girlfriend died long ago. Her loss is something I still have problems about."
WAS "My companion and I were together for forty years until his death from KS in 1986. Neither of us believe in an afterlife, so at the end I emphasized his many accomplishments."
WAS "You're a non-believer?"
JAK "'Believe' means you have faith in something which cannot be be scientifically proven, right? You know what logical positivists said about that."
JAK "I learned to fly an airplane. Had a great time in Scotland!"
WAS "At Fort Knox, Kentucky, after being drafted, I briefly drove a tank. But John, your experiences in Tompkins Square when first you came to the city as a kid, your writing so many best-sellers, your writing syndicated newspaper columns, your working in Hollywood, your writing for New York City's Radio WPIX: all these are significant events that most of us could never have dreamed of approximating! I envy you, to put it mildly."
JAK "You don't like the word atheist?"
WAS "John, the prefix means not, so yes I'm an a-theist, an a-Pennsylvanian, an a-vegetarian, and an a-ufologist. Words invented by theologians don't phase me.
JAK At least, they didn't invent UFOs.
Shown some of the "garbage" on the Web, Keel said the Red Pill article is "reasonably accurate." It was one of the few positive statements Smith heard Keel make in the two weeks they were together 24/7.
The last Smith saw of him was the day Keel sat waiting to leave the nursing home just before the end of November 2008. "They don't tell me anything," he complained. "When told that a car was ready to take him, he was both incredulous and happy to move on. He scarcely said goodbye to anyone as he left. A person who accompanied him home said that when the key unlocked his apartment's door, the air smelled contaminated. "The man of mystery who wrote about mysteries is somewhere right now," wrote Smith in the present entry for Philosopedia, "and it's difficult to empathize how he is getting along."
…
It's All Garbage!
Told that the Web, including information on Wikipedia, contained much information about him, Keel said, "It's all garbage!" Agreeing that such was possible, fellow nursing home patient Warren Allen Smith briefly posted on Philosopedia all references to him for a tentative biography in order that the "garbage" could be cited as being untrue and facts such as the biographical information could be verified. However, Keel was uncooperative, thinking he was being asked to write his own website, not verifying an encyclopedic entry. He liked the idea of typing his own website, so he was advised to find technicians who could arrange such – upon hearing this could cost a lot, he showed complete lack of interest.
…
Health Problems Starting in 2006
In October 2006, Keel admitted himself to New York City's Lenox Hill Hospital and on Friday – the 13th of October – underwent successful heart surgery on October 16. Keel then was moved from the hospital to a rehabilitation center on October 26, 2006, according to Doug Skinner, whom Keel did not identify to Smith.
Although annoyed by postings of his premature death, Keel continued for six weeks in 2008 to be in rehab at the Village Nursing Home in Greenwich Village. He asked to go to his New York apartment, and in November 2008 he left, hoping somehow to move to a warmer clime. – Warren Allen Smith, permission granted to post at Cryptomundo.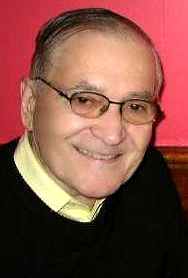 …
John Keel was a buddy to the end and I, Loren, appreciated the old John, the Fortean friend, the correspondent, the Mothman fellow researcher, even though he cut off contact to many of us.
When his Mothman movie came out (for that's how we all thought of it), he knew I was working with the studio to take a bit of the burden for the promotions off his back. So then he got behind the studio's request for me to do a new companion book on the Mothman. Generously, John came through with a blurb for that effort for the cover:
"After a lifetime of research, Loren Coleman has produced the most complete overview of Mothman and its minions–the scariest family of monsters on Earth." — John A. Keel, author of The Mothman Prophecies
Deep down, I will always think of John Keel as a good and decent person, who sometimes jokingly and seriously was a bit too crusty for most people to take.
I am so sorry to hear that his last few days were so alone when so many people across the country would have loved to have known where he was, stopped by, and visited.
He won't let people in towards the end. Or maybe his way of being, half-serious, half-anger had taken over his personality?
John's wry humor was great for many years. In one of the times I was with him, I asked him to sign my copy of Strange Creatures From Time and Space. He whipped out a pen, and without thinking wrote:
To Loren Coleman –
Author, scholar, pursuer
of the unexplained and
collector of fine
literature.
John A. Keel
That was John for ya.
I want to thank again, in New York City, Doug Skinner, Larry Sloman and Anthony Matt who all helped John a lot in these past few years, even though Keel never fully appreciated how much he needed them and how much of a lifeline those guys really were.
Late yesterday, Doug Skinner, who was faithfully there for John, posted this:
Fortunately, his last stay [in the hospital] wasn't long, and he was mostly cogent and ambulatory until a couple of days before he died. He was in a coma Friday [July 3rd], but I told him we'd done all we could for him, that we'd miss him, and that we'd keep reading his crazy books, and bid him good-bye.
So, of course, John was not entirely alone. Many of us were with him in spirit, some were actually there physically, and all around him were his elementals and ultraterrestrials to keep him company.
He may have to fight off harpies for a bit, but the angels and virgins are probably waiting for him over the next ridge.

About Loren Coleman
Loren Coleman is one of the world's leading cryptozoologists, some say "the" leading living cryptozoologist. Certainly, he is acknowledged as the current living American researcher and writer who has most popularized cryptozoology in the late 20th and early 21st centuries. Starting his fieldwork and investigations in 1960, after traveling and trekking extensively in pursuit of cryptozoological mysteries, Coleman began writing to share his experiences in 1969. An honorary member of Ivan T. Sanderson's Society for the Investigation of the Unexplained in the 1970s, Coleman has been bestowed with similar honorary memberships of the North Idaho College Cryptozoology Club in 1983, and in subsequent years, that of the British Columbia Scientific Cryptozoology Club, CryptoSafari International, and other international organizations. He was also a Life Member and Benefactor of the International Society of Cryptozoology (now-defunct). Loren Coleman's daily blog, as a member of the Cryptomundo Team, served as an ongoing avenue of communication for the ever-growing body of cryptozoo news from 2005 through 2013. He returned as an infrequent contributor beginning Halloween week of 2015. Coleman is the founder in 2003, and current director of the International Cryptozoology Museum in Portland, Maine.