Posted by: Loren Coleman on April 26th, 2007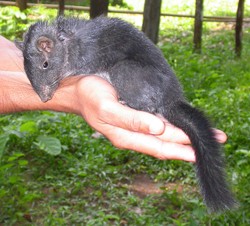 The Laotian rock rat (Laonastes aenigmamus) is a living fossil. New DNA results confirm it is the last surviving member of a once-large group of rodents that was known only by fossils, which supposedly vanished from the fossil record 11 million years ago. Surprise, this is the mammalian version of the coelacanth.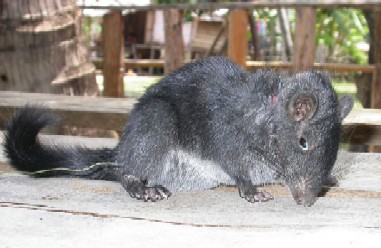 Nobel Intent, at Ars Technica's science-centric journal, summarizes the findings:
DNA sequence analysis has now joined the argument and comes down strongly in favor of the living fossil contention. Not only is the rock rat like nothing we've ever seen before, it's not much like anything we've ever sequenced before.

The authors of the new report sequenced a small set of genes (six genes totaling 5.5 kilobases) in species from every major group of rodents. They also examined a number of repetitive sequence elements from the same groups. The data suggested that the rock rat split from the rest of rodents about 44 million years ago. For context, all existing primates derive from a speciation event about 50 million years ago.

Given this sequence data, it appears that Laonastes is the only living member of an entire family of mammals, the otherwise extinct Diatomyidae.John Timmer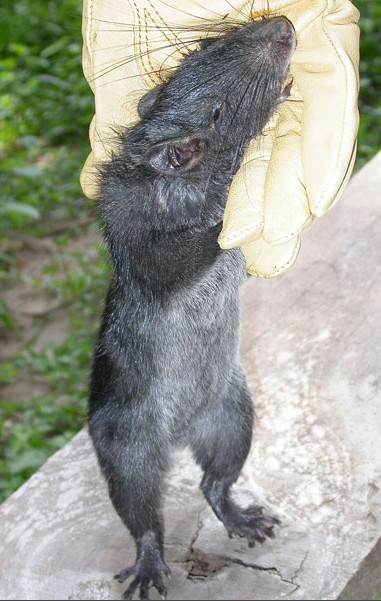 Cute, humm? I do not, however, think they will replace hamsters as a "favorite pet."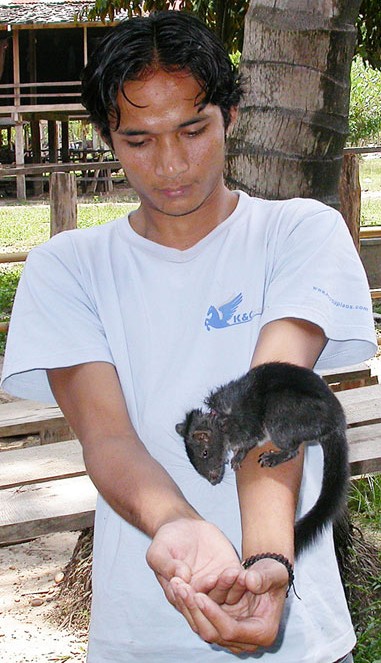 Photographs courtesy Florida State University.
Loren Coleman – has written 5489 posts on this site.
Loren Coleman no longer writes for Cryptomundo. His archived posts remain here at Cryptomundo.