Posted by: Loren Coleman on February 28th, 2006
More photos of Malaysian tracks make for new analyses and more conjecture on what the prints might be.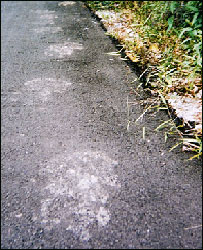 What individually has been more mystifying in the recent publication of merely one track's image seems clearer in this asphalt trackway. The Sumatran rhinoceros is rare in Malaysia, but this muddy series of prints appears to show, for the first time, that these are from a rhino double-stepping into its own tracks on this road.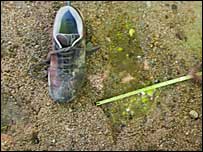 This is the newest track from Malaysia, just published on February 28. It is one of three footprints found that were perhaps 20 cm across and 40, perhaps 45 cm long.
****************************
The following photographs are from the explorations of Sumatra by Adam Davies and Andrew Sanderson. The rather specific "Orang Pendek" track they found, photographed, and cast, shows toes at the end of the foot and something out to the side, which may be from another toe, the hallux. The cast in the middle, at the right of the frame, appears to be of the Malayan sun bear, there for comparison.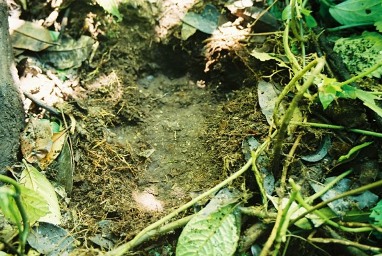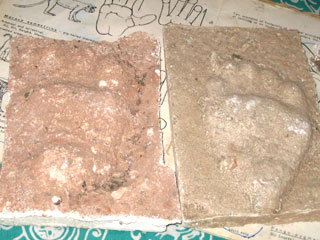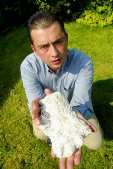 This (below) is the cast of an "Orang Pendek," generally linked to Debbie Martyr and David Chivers.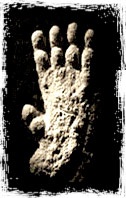 What do you think?
Loren Coleman – has written 5489 posts on this site.
Loren Coleman no longer writes for Cryptomundo. His archived posts remain here at Cryptomundo.