Posted by: Loren Coleman on March 18th, 2010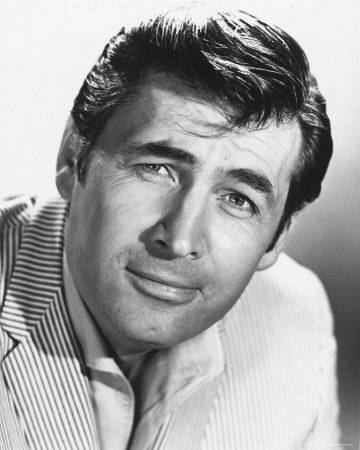 Fess Parker, 85, best known for his roles of Davy Crockett (1950s) and of Daniel Boone (1960s), died of natural causes at his home in Santa Ynez, California, near the Fess Parker Winery on March 18, 2010.
Parker shall be remembered in cryptofiction circles for playing flyer Alan Crotty in Them! (1954). Parker played the typical eyewitness that no one ever believes in this now-classic movie.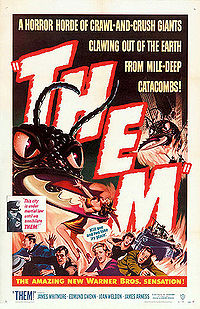 Also, it is interesting that in the film, trying to avoid a general panic that giant ants exist, the government covertly monitors and investigates any reports of unusual activities as sightings of "flying saucers."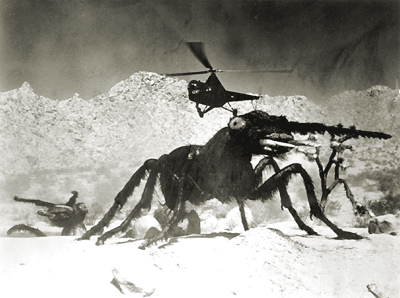 Parker would often tell the story that when the Walt Disney Company went searching for an actor to play Davy Crockett, they originally considered James Arness (who is the late Peter Graves' brother). Parker had recently graduated to a contract weekly actor, but listened to his agent, so he appeared instead in a B movie called Them!. It required only one day's work. He had a small scene in the movie, that of pilot Alan Crotty who is put into an insane asylum after claiming his plane had been downed by giant flying insects. Arness appeared in a larger role in the same film.
As fate would have it, Parker was discovered due to his small role in Them!.
For the mainstream obituary, see the notice in the Los Angeles Times.
Loren Coleman – has written 5489 posts on this site.
Loren Coleman no longer writes for Cryptomundo. His archived posts remain here at Cryptomundo.