Posted by: Loren Coleman on September 22nd, 2011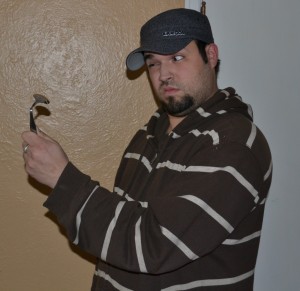 "Bobby The Paranormal Skeptic," (a/k/a Bobby Nelson, above) writing for "The Bent Spoon Magazine," penned a decidedly distasteful column entitled "Loren Coleman's Cheap Attempt to get Hits on 9/11…" I certainly don't view the universe the same way this guy does. Besides, he's dead wrong about his facts.
Bobby posts these beginning passages:
Over at Cryptomundo, a website dedicated to all things cryptid related, owner and operator Loren Coleman wrote a post titled "9/11's Forgotten Fatality: Robert Steele."

Coleman shamelessly plugging his book, The Copycat Effect, pastes a paragraph about a man who was killed by an alligator attack in Florida.
Notes this:
I am failing to see how this attack is relevant at all to cryptozoology.
And ends with this:
Mr. Coleman I am sure you forgot about the 100,000 other deaths that occurred worldwide on 9/11/2001. This was a cheap, tasteless attempt to try and plug your book and get hits on your website…nothing more.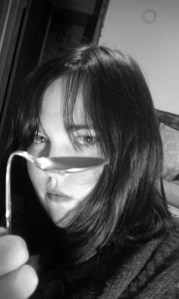 He and a supporter of his, Rachel Wolf (above), also used the opportunity to question why I closed the comments for that specific posting. Nelson writes in reply to Wolf talking of the closed comments:
…it just shows that Coleman will do anything to whore himself out. He will even post a story that has no significance to cryptozoology in order to get hits on his website. Its horrid.
I have submitted the following response to "The Bent Spoon." I am not sure it will be posted by "Bobby The Paranormal Skeptic," so I thought I would, at least, share my rebuttal with you, here:
Dear Bobby the Skeptic
Sorry to disappoint you, but I am merely a blogger at that site, Cryptomundo is not owned by me, and is not "my" website. I gain no benefit from extra hits, and I doubt most people read my posting that day. While you have every right to question my motives, I was sincerely expressing my condolences to a family whose loved one will forever be forgotten because he had the unfortunate coincidence of dying on 9/11. I am interested in the anniversary syndrome, and that's why I wrote that posting on 9/11. I really could care less about hits.
Ben Radford gets why I write about the copycat effect, and understands the significance of media behavior contagion in reportage for weird animal news, which is part of what is discussed at Cryptomundo. The managing editor of the Skeptic Inquirer endorsed my book and wrote a blurb for the cover.
I closed the comments because the trolls, not the serious critics, were being disrespectful. I had other things to do on 9/11 than deal with idiots.
Being an old academic, I always cite my sources, even when they are my own books, and it has nothing to do with "selling" anything. You can't be serious that you think anyone would buy my books after reading something I wrote in that column in 2011, referencing a 2004 book, can you? I certainly don't think that way.
Loren Coleman
Loren Coleman – has written 5489 posts on this site.
Loren Coleman no longer writes for Cryptomundo. His archived posts remain here at Cryptomundo.