Posted by: Loren Coleman on April 20th, 2010
Two weeks ago, WCSH-6 reporter Bill Green created a buzz by doing a story on a "strange skull" that a man had kept in his garage for 15 years. We wondered if it might just be a common big fish, maybe a sturgeon. The answer, we assumed, could be discovered, quite easily, if the owner or Green took it to an expert.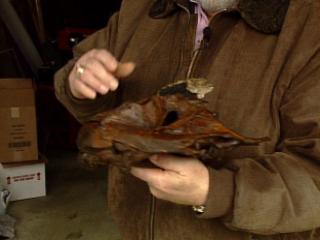 Green decided to do the common sense thing, and take it to a museum. He consulted with Dr. Paula Work at the Maine State Museum & Archives, who, along with Bob Lewis there, quickly came up with an answer.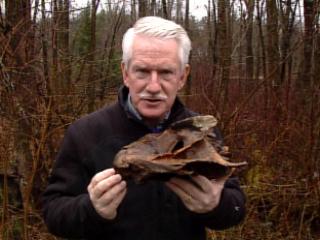 Green fancily talked about it maybe being an alien, dragon, or a dinosaur.
Work said it is an old tuna skull.
End of that non-story.
Loren Coleman – has written 5489 posts on this site.
Loren Coleman no longer writes for Cryptomundo. His archived posts remain here at Cryptomundo.