Posted by: Loren Coleman on September 4th, 2009
This was sort of painful to read. Or maybe it was because it was accompanied by more Texas dead dog photos.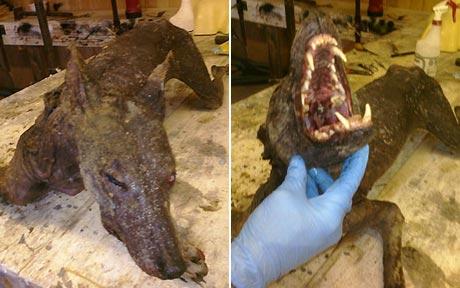 The UK's Telegraph published a thankfully short article, "10 monsters to see before you die."
Here's their list:
Chupacabras
Bigfoot
Yeti/Abominable Snowman
Loch Ness Monster
Jersey Devil
Yowie
Yeren
Pukwudgie
Aliens
Swedish Storsjoodjuret
"Aliens"? I chalk that up to laziness. Same goes for Pukwudgies.
For those that need to be reminded, "More" is the theme song to the 1962 Italian film Mondo Cane ("A Dog's World"). This video was at 632 views when I posted it. It seems appropriate to go with the continuing Chupacabras theme being promoted by the Texas-Oklahoma news services, and now worldwide media. Heaven help us.
Loren Coleman – has written 5489 posts on this site.
Loren Coleman no longer writes for Cryptomundo. His archived posts remain here at Cryptomundo.