Posted by: Loren Coleman on March 8th, 2009
This is an update to the reports of a striped cryptid being sighted and first seen around Little Hocking, Ohio.
It is definitely a zebra. The apparently as-yet-uncaught animal wandering around Ohio has been photographed in Athens County.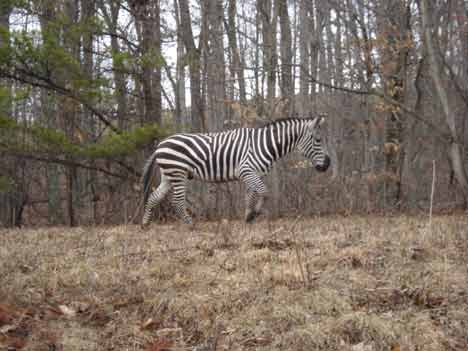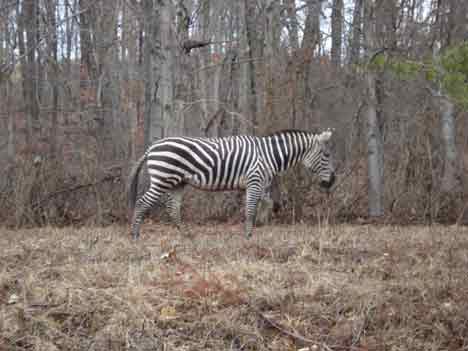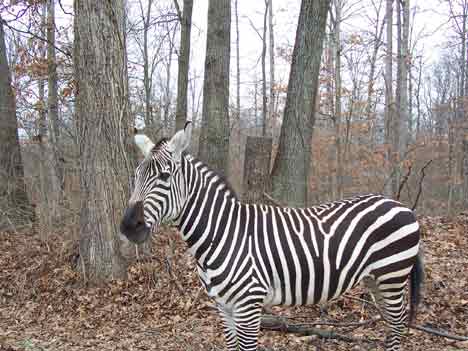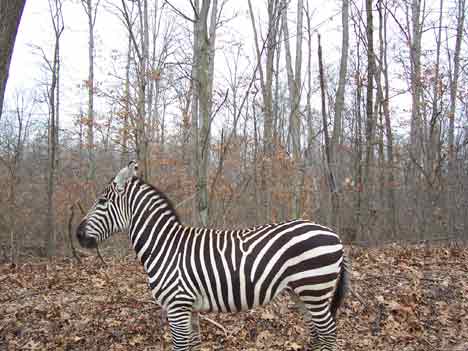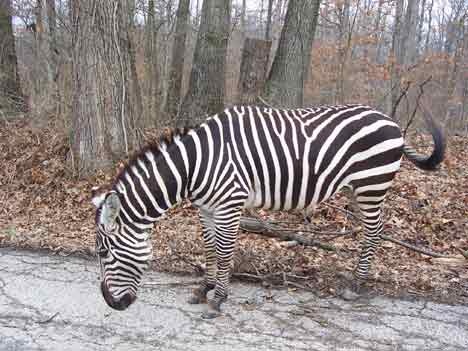 People in Athens County were getting tired of folks saying they were crazy when they said they saw a zebra. They decided to take some pictures.
"The zebra ran past me and I decided to go home and get my camera because I figured nobody would believe me," Zach Hall said.
"You look up on the hill and there was that zebra, so we came home and got our camera and went back down the road, and they were trying to lasso it and they tried to get it with a bucket of food, but it just got spooked and took off," Connie Johnson said.
The animal was last seen in Torch, Ohio.
No definite word yet if this zebra has been caught. Reports that it was captured on March 1st or that a private owner has come forth still are just rumors.
These photographs are so clear, I think the variety of this zebra can be positively identified. This animal appears to be a Grant's Zebra (Equus burchelli bohmi or Burchelli bohmi). The Grant's species or subspecies (depending on what school you agree with) is the most abundant of the four species or subspecies of zebra. This would be the most logical variety to have been kept in private captivity.
Thanks to Cathleen Moxley.
Loren Coleman – has written 5489 posts on this site.
Loren Coleman no longer writes for Cryptomundo. His archived posts remain here at Cryptomundo.