Posted by: Nick Redfern on June 18th, 2012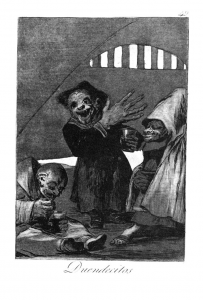 Check out this new post at Who Forted? that suggests the legendary critters of the classic 1955 "Kelly-Hopkinsville" case might have returned to their old stomping grounds.
The article begins: "A man in western Kentucky is convinced that his family is being terrorized by a race of cave-dwelling creatures that he believes to be extraterrestrial in origin. The gentleman, who we'll call 'David' (who would prefer his identifying information kept private, for now), claims that his property has been the subject of almost nightly attacks by beings that he describes as 'the size and stature of a small child, devoid of any facial features save for large, oily eyes and lipless mouths.'"

About Nick Redfern
Punk music fan, Tennents Super and Carlsberg Special Brew beer fan, horror film fan, chocolate fan, like to wear black clothes, like to stay up late. Work as a writer.