Bio of Loren Coleman
is one of the world's leading cryptozoologists, some say "the" leading. Certainly, he is acknowledged as the current living American researcher and writer who has most popularized cryptozoology in the late 20th and early 21st centuries.
Starting his fieldwork and investigations in 1960, after traveling and trekking extensively in pursuit of cryptozoological mysteries, Coleman began writing to share his experiences soon after his first expeditions. An honorary member of Ivan T. Sanderson's Society for the Investigation of the Unexplained in the 1970s, Coleman has been bestowed with similar honorary memberships of the North Idaho College Cryptozoology Club in 1983 (which was inspired by his book Mysterious America), and in subsequent years, that of the British Columbia Scientific Cryptozoology Club, CryptoSafari International, and other global organizations. He was also a Life Member and Benefactor of the International Society of Cryptozoology (now-defunct).
Obtaining an undergraduate degree from Southern Illinois University at Carbondale, Coleman majored in anthropology, minored in zoology, and did some summer work in archaeology. He received a graduate degree in psychiatric social work from Simmons College in Boston. Coleman was admitted to the Ph.D. programs, and took doctoral coursework in social anthropology at Brandies University, and in sociology at the University of New Hampshire's Anthropology/Sociology Department. His dedication to fatherhood made his decision to first raise his sons, teach, and write, an easy one.
Coleman's first cryptozoology magazine article was published in 1969, when he was 21 years old. His first book was published in 1975.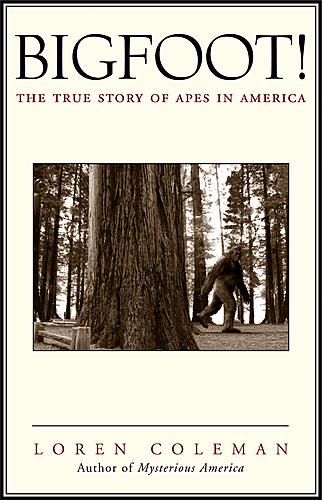 Today, Coleman has written more than 6000 columns and articles, as well as over 30 books. He has appeared frequently on radio and television programs, and has lectured throughout North America, as well as in London and at Loch Ness. Coleman's cryptozoology columns, since the 1970s, have included "On the Trail" in the London-based Fortean Times, "Coleman's CryptoCorner" in TAPS Paramagazine, and "Mysterious World" in Fate Magazine, as well as regular contributions to The Anomalist, San Francisco Chronicle, Boston Magazine, and Fortean Studies. His unique signature column, "The Cryptozoo News," was published in Strange Magazine, Mysteries Magazine, and now appears as Coleman's weblog at Cryptomundo.com
Coleman has been both an on- and off-camera consultant to Travel Channel's "Weird Travels," History Channel's "Deepsea Mysteries," NBC-TV's "Unsolved Mysteries," A & E's "Ancient Mysteries," History Channel's "In Search of History," Discovery Channel's "In the Unknown, " Discovery Science Channel's "Critical Eye," History Channel's "Deep Sea Detectives," Animal Planet's "Animal X," Discovery Kids' "Mystery Hunters," and Animal Planet's "Twisted Tales," and other reality-based programs such as "Current Affairs" and "Evening Magazine." In 2000, he served as the Senior Series Consultant to the new "In Search Of…" program which was broadcast on Sci-Fi Network.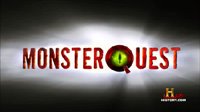 During 2008-2009, Coleman has become a frequent interviewee and behind-the-scenes consultant for History's website and broadcast episodes of "MonsterQuest."
In 2009, he appeared on the "Paul O'Grady Show" on London's ITV-4 and in Animal Planet's "Beasts of the Bible."
After penning magazine articles during the late 1960s and early 1970s, Coleman wrote two books with Jerome Clark, The Unidentified (1975) and Creatures of the Outer Edge (1978), (both published by Warner Books – and since republished by Anomalist Books in 2006, with a new introduction).
In the 1980s, Coleman wrote Mysterious America (1983), Curious Encounters (1985), and Tom Slick and the Search for the Yeti (1989), all bestsellers for Faber and Faber.
In 1999, Loren Coleman co-authored two books: one with Patrick Huyghe entitled The Field Guide to Bigfoot, Yeti, and Other Mystery Primates Worldwide (Avon/Harper Collins); the other with Jerome Clark, Cryptozoology A to Z: The Encyclopedia of Loch Monsters, Sasquatch, Chupacabras, and Other Authentic Mysteries of Nature (Simon and Schuster/Fireside).
Coleman's Mysterious America: The Revised Edition (2001), was published by Paraview Press.
After Coleman wrote an introduction to the republished Hunt for the Buru for Linden Press, they published in 2002, the updated biography, Tom Slick: True Life Encounters in Cryptozoology.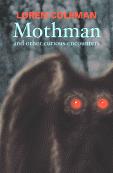 During 2002, Loren Coleman was featured in the Sony Studios' documentary, Search for the Mothman, available on the deluxe DVD of the movie The Mothman Prophecies. He served as the Screen Gems' national and international publicity spokesperson for their Richard Gere-Mark Pellington movie. The studio wanted to see Coleman's book, Mothman and Other Curious Encounters, rushed to publication in January 2002, so he could appear on 300 radio interview and news shows discussing the reality behind the movie.
Loren Coleman's special appreciation of his fellow cryptozoologists and hominologists has made him the source of biographical insights, and his obituaries and living commentaries on the leaders of the field (as noted in Cryptozoology A to Z) have been published and broadcast widely. National Public Radio's "All Things Considered," for example, called on Coleman to speak in tribute of Dr. Grover Krantz who died on Valentine's Day 2002. Coleman was the first person that reporter Bob Young spoke to about Ray Wallace's death in December 2002, even before the Wallace family pulled off their now infamous "confession" stories about their father's Bigfoot hoaxes.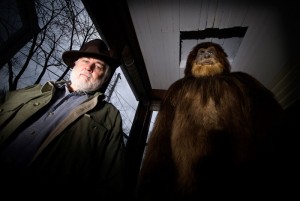 In 2003, Coleman continued his fast-paced examination of cryptozoology with two books, Bigfoot! The True Story of Apes in America (NY: Paraview Pocket – Simon and Schuster) and The Field Guide to Lake Monsters, Sea Serpents, and Other Mystery Denizens of the Deep, coauthored with Patrick Huyghe (NY: Tarcher-Penguin).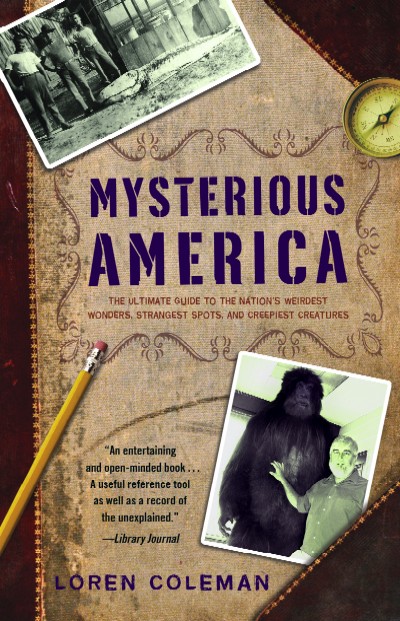 In the meantime, Coleman has also been an instructor, assistant/associate professor, research associate, and documentary filmmaker, in various academic university settings, since 1980. He gave perhaps the first credit course in the USA on cryptozoology in 1990, and examined cryptozoology films in his popular documentary film class at the University of Southern Maine from 1989 through 2003. He has written extensively in the social sciences, having authored, coauthored, or edited several books, including the critically acclaimed Suicide Clusters (Faber and Faber, 1987), appearing on "The Larry King Show" discussing it. His work on the suicides of baseball players has been covered in Sports Illustrated, The Sporting News, ESPN, EPSN Classics and major media and wire services from 1986 to present. His newest book on such topics examines the role of media and cyclic violence in The Copycat Effect: How the Media and Popular Culture Trigger the Mayhem in Tomorrow's Headlines (NY: Paraview Pocket – Simon and Schuster, 2004).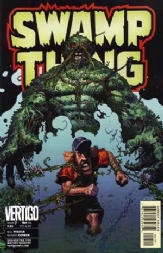 In 2004, Coleman is referenced by Will Pfeifer and Richard Corben as the comic book character "Coleman Wadsworth" chasing an Abominable Snowman and in turn being chased by the title creature in the Swamp Thing comics (#7 and #8). Using Coleman as the model, he inspires other recent comic book "cryptozoologist" characters, as well, by the artists such as Hunt Emerson, Charles Berlin, Peter Loh, Allan Gross and Jerry Carr writing and drawing for Fortean Times, Professor Wexler's Adventures, Crypto-Man, and Cryptozoo Crew.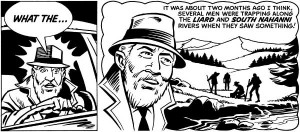 In 2005-2006, Coleman was the national spokesperson and judge for a "Creature Photo Contest," being conducted by Wizards of the Coast's role-playing Duel Masters™ cards division.
Introductions to others' works have resulted in contributions to books by Janet and Colin Bord, D. L. Tanner, Linda Godfrey, Ben Radford, Joe Nickell, George Eberhart, Tony Healy, Paul Cropper, and other cryptozoologically-oriented authors. With the 2004 publication of Mark A. Hall's book, Thunderbirds: America's Living Legends of Giant Birds, Cosimo (formerly Paraview Press) began to publish a series of cryptozoology books under the umbrella "Loren Coleman Presents…." In 2007, A. C. Oudemans' The Great Sea Serpent and Philip Henry Gosse's The Natural History of Animals appeared in this series, introduced by Coleman. In 2008, Cosimo, with a new introduction by Coleman, published the first hardback edition of Ivan T. Sanderson's Abominable Snowmen: Legend Come to Life since 1961.
Loren Coleman is one of the coauthors of Weird Ohio (2005) and Weird Virginia (2007), is a contributor to Weird USA (2004), and is profiled in Joseph Citro's Weird New England (2005).
In 2006, Coleman saw the appearance of other coauthored works, including new editions of The Field Guide to Bigfoot and Other Mystery Primates and The Unidentified and Creatures of the Outer Edge from Anomalist Books.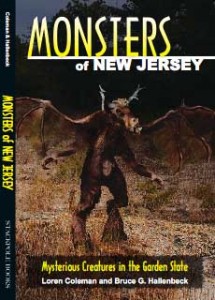 Two of his newest books for 2010 are Monsters of New Jersey (with Bruce Hallenbeck) and True Giants (with Mark A. Hall).
Beginning in the 21st century, a museum exhibitor, Coleman contributed the room of nonfiction artifacts and objects, as a reflection of his own collection, to the exhibition "Cryptozoology: Out of Time Place Scale," shown at Bates College Museum of Art (June 24 – October 8, 2006) and at the H & R Block Artspace at the Kansas City Art Institute (October 28 – December 20, 2006). He delivered the keynote address, "An Introduction to Cryptozoology," at the symposium at Bates College in October 2005, as beginning the lead-in to the formal exhibition.
Coleman is also a contributor/coauthor to the 2006 Bates exhibition catalogue and book, Cryptozoology: Out of Time Place Scale (JRP/Ringier Books, Switzerland, 2006). Coleman, furthermore, wrote the essay "Cryptids" for the massive art tome, Alexis Rockman (Monacelli Press, 2005).
In the spring of 2007, a new updated, greatly expanded edition of his old 1983 classic was published as Mysterious America: The Ultimate Guide to the Nation's Weirdest Wonders, Strangest Spots, and Creepiest Creatures by Paraview Pocket – Simon and Schuster.
Coleman is routinely interviewed by news organizations, as, for example, by CNN News on "The Paula Zahn Tonight Show," on June 1, 2007, about new footage of the Loch Ness Monster.
Coleman made his first appearance in a narrative fiction film, Monster in the Woods (2008), playing himself as a cryptozoologist during a television reality program.
In 2007-2008, Loren Coleman gave major lectures, introducing new audiences to cryptozoology, at the American Museum of Natural History, New York's Rubin Museum of (Himalayan) Art, the Royal Alberta Museum, Boston Museum of Science, Stanley Hotel, Queen Mary, Mount Washington Resort, and other libraries, museums, and venues throughout North America. He has been a frequent guest lecturer at the "Beyond Reality" events, in conjunction with his regular columns in TAPS Paramagazine.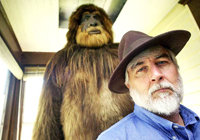 During 2009-2011, Coleman appeared on History MonsterQuest Seasons 2-4, as an interviewee on Animal Planet's "Lost Tapes" Seasons 2-3, and speaking in venues from throughout the country.   In 2012, Coleman will be speaking in the Michigan, West Virginia, Maine, and Paris, France. If you wish to discuss supporting his research work by subcontracting an illustrated talk or consultant role, please contact Loren Coleman directly at lcoleman@maine.rr.com
Coleman continues his investigating, in the field and in the library, since cryptozoological evidence and folklore about the Abominable Snowmen (Yeti) first caught his interest in March of 1960, leading him to research mysterious Black Panther sightings and reports of Napes (North American Apes) in the American Midwest. He has done fieldwork in, camped within, and traveled to every state in the USA (except Alaska), throughout Canada, Mexico, Scotland, and the Virgin Islands, interviewing hundreds of witnesses of Hairy Hominoids, Lake Monsters, Giant Snakes, Mystery Felids, Mothman, Thunderbirds, and other cryptids. He sees writing and lecturing about his experiences and sharing the adventure, passion, and patience of the quest, through his detailing his fieldwork and the collection of the data, as an extension of the cryptozoological process.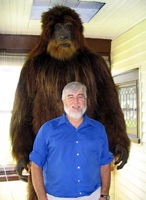 Coleman established his International Cryptozoology Museum, in 2003, in his home, and he extended beyond merely receiving media and research guests by appointment, when the museum went public in 2009. The museum is now located at 11 Avon Street, Portland, Maine, and is open every day but Tuesday (and sometimes even on that day).  See the hours here.  The museum has served as the setting for several documentary television programs' interviews of Coleman, regarding his books and continuing research. In 2011, for example, the museum was featured on Channel 5-Boston's Chronicle and on Travel Channel's Mysteries of the Museum. He will be appearing on television in 2012 and coming years, as well.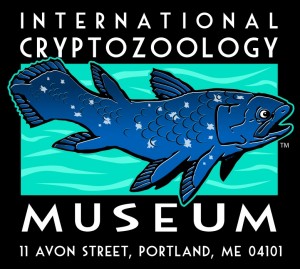 Loren Coleman's daily blog, as a member of the Cryptomundo Team, served as an ongoing avenue of communication for the ever-growing body of cryptozoo news from 2005 through 2013.
---