Posted by: Lyle Blackburn on March 21st, 2018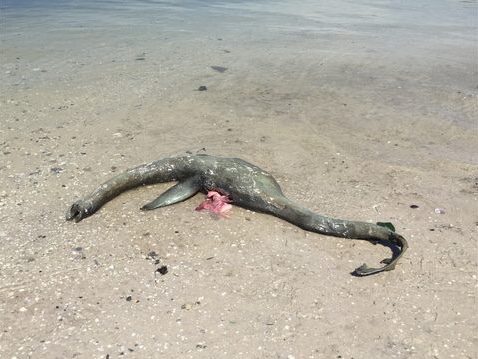 I was asked by First Coast News to comment on a photo of a strange "carcass" allegedly found on a beach in Georgia which has been circulating on the internet this week. I was interviewed for their news segment based on my research into the legendary creature known as the "Altamaha-ha" (aka "Altie") which has been sighted in Georgia's Altamaha River over the years. The location where this carcass was allegedly found is not far from the mouth of the Altamaha on the Atlantic coast.
As usual, I said much more in the interview than was presented in the final news report.  But essentially, it's hard to tell what this truly is without examining the actual specimen (if there is one). There's nothing in the photo to provide scale, so that makes it harder to speculate.
Here's the news report:
Here's the initial story that was circulating:
Carcass of strange sea creature washes up on Georgia beach
For more information on the creature known as Altie, see my previous CM post: Discovering Georgia's Legendary Altamaha-ha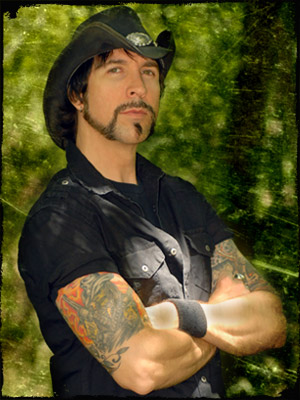 About Lyle Blackburn
Lyle Blackburn's research and writing on the subject of legendary creatures and unexplained phenomenon has been widely recognized as some of the best in the field of cryptozoology. His previous books, including The Beast of Boggy Creek and Momo: The Strange Case of the Missouri Monster, offer a balanced view of the subjects while delivering gripping accounts of real-life mysteries. Lyle is a frequent guest on radio programs such as Coast To Coast AM, and has appeared on television shows such as Monsters and Mysteries in America, Finding Bigfoot, and Strange Evidence. Lyle has also been featured in several award-winning documentary films, including Boggy Creek Monster and The Mothman of Point Pleasant. For more information, visit Lyle's website at: www.lyleblackburn.com