October 19, 2011
Radford's Top Ten Reasons Bigfoot's a Bust
Source: Discovery News
By Sarah Goforth
See photo slideshow at link above
1. The Empty Fossil Record
When two Georgia men declared they were storing the body of Bigfoot in a freezer — and that they had its DNA — more than a few skeptics cried foul.
Is the legend of Bigfoot (a.k.a. Sasquatch) little more than a stubborn myth? For the dirt on the doubters, Discovery News contacted Benjamin Radford, managing editor of Skeptical Inquirer magazine, who was more than happy to rattle off the top 10 reasons Bigfoot is bogus.
First on his list: the fossil record. Why, he asked, would a legacy of large mammals reported to exist throughout North America (and beyond) simply disappear from the same soil that has preserved everything from the dinosaur bones pictured here, to woolly mammoths, to tiny marine crustaceans?
"There's no fossil record of anything fitting the description" of Bigfoot, said Radford. "There's simply nothing there."
2. Forget Fossils, Where Are The Bodies?
Putting aside paleontology, Radford points out that today, if Bigfoot exists, it must disappear when it dies. "There's no hard evidence in the form of bones. There are no hair samples, there are no live or dead specimens," he said.
Bigfoot believers argue that the soil in areas where the creatures live — such as the region surrounding Bellingham, Wash., seen here — is acidic and quickly breaks down the bones. Nonsense, says Radford: "There's nothing to that, because Bigfoot has been reported in every state but Hawaii."
The remaining top ten headings are listed below.
To read the content for the corresponding headings, read the article in it's entirety ">here.
3. Where Do Bigfoot Babies Come From?
Regarding breeding populations.
4. Your Lying Eyes
The unreliability of eyewitness av=ccounts.
5. The Ever-Mysterious Blobsquatch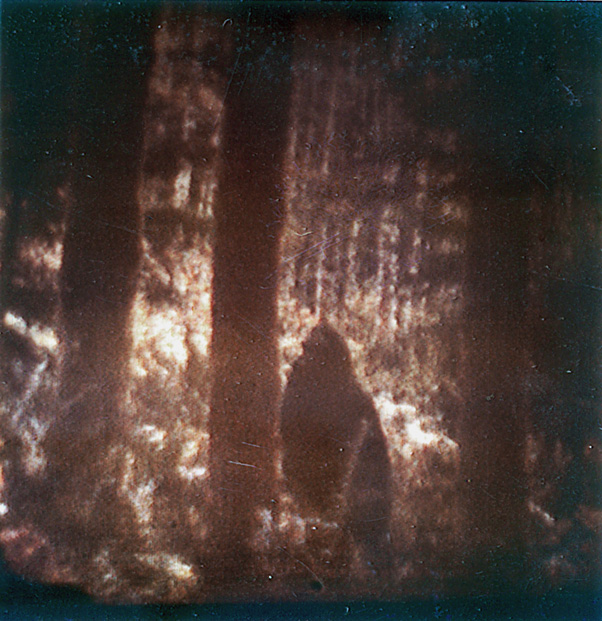 This black-and-white image was taken in 1977 by a man named Frank White, near Bellingham, Wash. "I'd call it a North American ape," White told reporters at the time. "You can call it a Sasquatch or anything you like."
Radford calls it a Blobsquatch. Aside from eyewitness reports, blurry images like this are what most Bigfoot believers rely on.
6. Doctor Who?
No peer-reviewed, scientific research.
7. The Case of the Ivory-Billed Woodpecker
Consider this league of biologists scouting for the elusive ivory-billed woodbecker in Arkansas' White River National Wildlife Refuge, an area where Bigfoot sightings have been made.
"There was a huge, hardcore investigation. They were well-equipped, well-funded and made a sustained search," noted Radford. "What I found interesting was, what didn't they find? They didn't find Bigfoot."
8. This Katydid Couldn't Hide
"The last large animal to be found was probably the giant panda, and that was 100 years ago," said Radford. "There has not been a single new creature that doesn't fit the recognized taxonomy discovered in the last century, there just simply hasn't."
9. If It Walks Like a Hoax
10. The Case of the Missing Footprint
Benjamin Radford is the co-author of "Lake Monster Mysteries: Investigating the World's Most Elusive Creatures."
About Craig Woolheater
Co-founder of Cryptomundo in 2005. I have appeared in or contributed to the following TV programs, documentaries and films: OLN's Mysterious Encounters: "Caddo Critter", Southern Fried Bigfoot, Travel Channel's Weird Travels: "Bigfoot", History Channel's MonsterQuest: "Swamp Stalker", The Wild Man of the Navidad, Destination America's Monsters and Mysteries in America: Texas Terror - Lake Worth Monster, Animal Planet's Finding Bigfoot: Return to Boggy Creek and Beast of the Bayou.
Filed under Bigfoot, Bigfoot Report, Cryptozoologists, Cryptozoology, Evidence, Eyewitness Accounts, Fossil Finds, Ivory-Billed Woodpecker, Sasquatch, Skeptical Discussions