October 14, 2013
Cave Bear, Cryptid Canines & More
Here's some video from a recent expedition I did with friends from Crypto Four Corners. Cave Bears, Skinwalkers and more.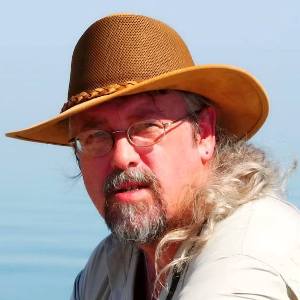 About David Weatherly
David Weatherly is a paranormal investigator, Author and World Explorer. For over 35 years he has explored the world of the strange, investigating cases around the country and abroad. He has written and lectured on a diverse range of topics including Cryptozoology, Ufology and Hauntings. David has also studied Shamanic and magical traditions with elders from numerous cultures including Europe, Tibet, Native America, and Africa. He has appeared on numerous radio programs including: Coast to Coast AM, Dreamland, Veritas and Darkness Radio. David was also featured in Watchers Volume 5. He is a writer for Intrepid Magazine and is the author of "The Black Eyed Children" and "Strange Intruders."
Filed under Cryptid Canids, Cryptozoologists, Cryptozoology, TwoCrowsCrypto, Videos