April 3, 2012
Boggy Creek Comes To Dallas
If you happen to be in the Deep Ellum area of Dallas, Texas area this evening, you may want to pay a visit to LaGrange on Elm Street, where Lyle Blackburn (pictured), the author of the recently published title, The Beast of Boggy Creek, will be signing copies of his book.
The event kicks off at 7.30 p.m. and will be followed, at 8.30 p.m., by a screening of Sean Whitley's documentary Southern Fried Bigfoot.
Also attending will be Cryptomundo's very own Craig Woolheater and Jerry Hestand, who featured on the MonsterQuest episode, Swamp Stalker. And there will be plenty of good food, too!
For more details on the book-signing, click right here.
Due to inclement weather, there were some special guests at the book signing last night.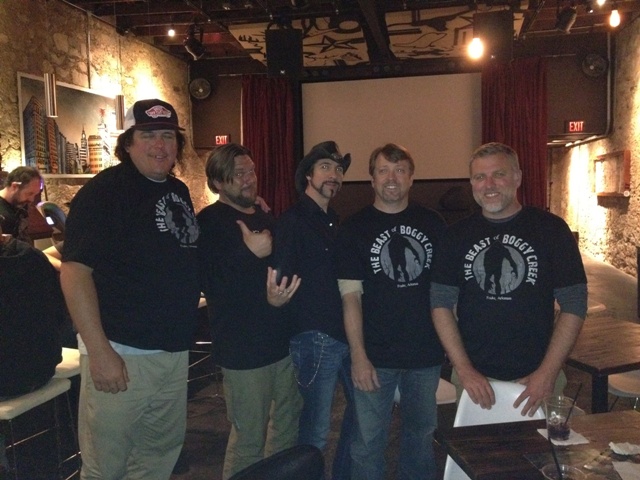 About Nick Redfern
Punk music fan, Tennents Super and Carlsberg Special Brew beer fan, horror film fan, chocolate fan, like to wear black clothes, like to stay up late. Work as a writer.
Filed under Bigfoot, Bigfoot Report, Books, Breaking News, Cinema News, Cryptid Cinema, Cryptotourism, Cryptozoologists, Cryptozoology, Folklore, Lair of the Beasts, MonsterQuest, Movie Monsters, Pop Culture, Sasquatch, Swamp Monsters