Posted by: Loren Coleman on November 23rd, 2006
Old cryptobuddy David Pescovitz continues to post cryptozoological and faux cryptozoologie news items at Boing Boing, such as this new one, "Takeshi Yamada's curious taxidermy creations".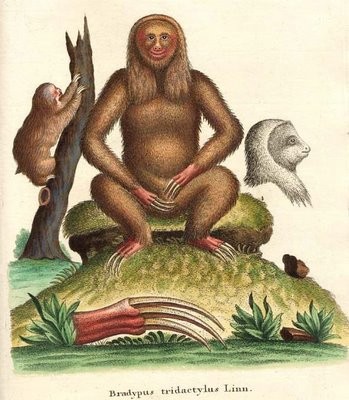 Now, fellow Boing Boing blogger Mark Frauenfelder is jumping into the cryptid pool, with both feet this week. See his posting on "Old engravings of animals are charmingly strange" (about such images as the one above). I only saw this after I'd posted mine on "Who Were The Dogheads?" and the "Discovered: Circa 1350 A.D. Hominid," so I must be on the same wavelength as Mark.
Also, Mark Frauenfelder has posted a mystery image, (see below) of interest here, concerning an "Unusual photo of large squid in parking lot".
The original site of this photo has no idea on the source of this parking lot gem, which apparently mysteriously showed up in their email box around November 21, 2006 (the jpeg, not the squid, of course).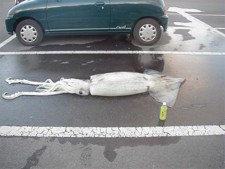 It certainly looks like an Architeuthis (giant squid) to me.
UPDATE
This is from the 3yen site, which writes about the new found attention to their old posting:
The Kraken attacks Japanese parking lot!
Dateline <3yen: timestamp: July 27, 2006 @ 18:03
Large squid are commonly caught off the coast of Japan. But yikes, this one displayed in a parking lot of a wholesale fish market in Tohoku Japan yesterday is the KRAKEN!
Loren Coleman – has written 5489 posts on this site.
Loren Coleman no longer writes for Cryptomundo. His archived posts remain here at Cryptomundo.