Posted by: Loren Coleman on February 14th, 2009
Blogger John Joseph Adams interviewed Castaways novelist and horror author Brian Keene, who mentioned some of his inspirations. What I found surprised me: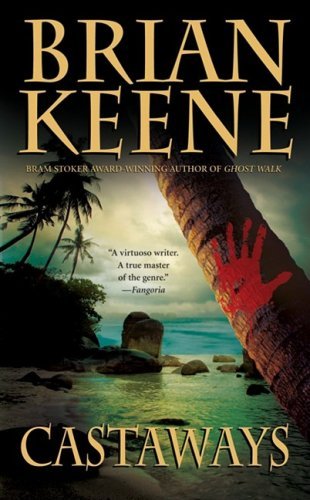 "In late 2001, I contributed a short story called 'Castaways' to an anthology called In Laymon's Terms, which was a tribute to Richard Laymon, who had passed away earlier that year," Keene said in an interview. "The story was inspired by Laymon's 'Beast House' mythos, in which a race of repugnant, savage beings are brought to America from an island off the coast of Australia. 'Castaways' was a play on that—what if a reality show like Survivor was unknowingly set on an island inhabited by a sub-human race of creatures? Readers have often asked me to consider turning the short story into a full-length novel. So I did."

The novel follows the cast of the survival reality series, Castaways, who face peril when it turns out that their uninhabited island isn't so uninhabited after all. "Think Cannibal Holocaust meets Survivor with a dash of Cryptozoology Today," Keene said.

Although the island is inhabited by sub-human creatures, Keene said that Castaways is firmly grounded in this world.

"Indeed, the creatures themselves are the sort of thing you'd see featured on In Search Of or in a book by Loren Coleman," he said. "They're not so much monsters as they are a degenerate missing link.
To read on with Adams to the end, see here.
Thank you, Brian. I appreciate the mention.
Loren Coleman – has written 5489 posts on this site.
Loren Coleman no longer writes for Cryptomundo. His archived posts remain here at Cryptomundo.