Posted by: Loren Coleman on July 21st, 2006
Werewolves are popping up all over. You merely have to go to any theater and find one. There is, for example, Scrunt, a werewolf-like creature, in M. Night Shyamalan's new Lady in the Water.

One of Linda Godfrey's good illustrations of you-know-what.
Reporting from 2006 San Diego Comic-Con, Day One, on Friday July 21st, Dark Horizons' Garth Franklin writes about another forthcoming appearance of other werewolves:
Skinwalkers
Director Jim Isaac and character/creature designer Stan Winston were on hand to present "Skinwalkers," a werewolf horror film starring Rhona Mitra and Jason Behr. The story follows two kinds of the creatures – one camp of werewolves who embraces the beast part or their personality, while the other feels a moral duty to keep it restrained.
A small civil war between these camps centers on a child, half human and half werewolf. The characters start off as human looking but with a cruel edge, before becoming more beastly along the way and finally transforming into full blown creatures – all practical too, not digital.
For more on Skinwalkers, visit the IMDB entry.
According to the Guardian on July 21, the movie that is getting most of the attention at Comic-Con is Snakes on a Plane!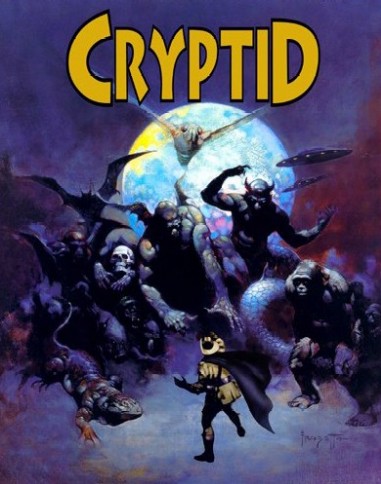 Still waiting to hear more of Cryptid from San Diego. But in the meantime, here's another new piece of art from that new comic.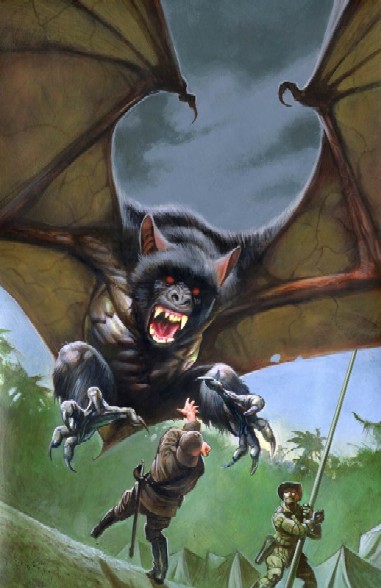 Loren Coleman – has written 5489 posts on this site.
Loren Coleman no longer writes for Cryptomundo. His archived posts remain here at Cryptomundo.