Posted by: Loren Coleman on October 29th, 2008
I love Yetis. It all began for me with the Yeti, in March 1960. Yetis are an important culturally significant symbol of humans, cryptozoology, adventure, fun, and the unknown. For some reason, I find the following Gama-Go figurine quite appealing.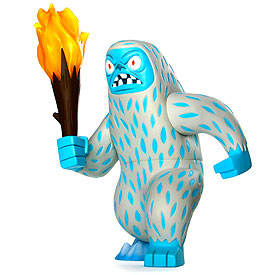 The Big Vinyl Yeti will be available for preorder on Thursday, October 30th at 11am Pacific Time, 12 noon Mountain, 1 pm Central, 2 pm Eastern Time. All orders placed during the following seven days will be guaranteed a Yeti figure and will receive a free black Yeti Ice Cave tee. Limit one shirt per customer.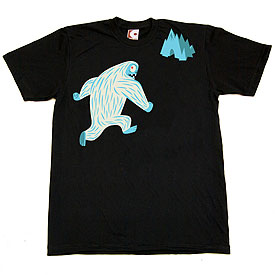 If you want the free shirt with your pre-order, be sure to make note of the gender (M or F) and size (S, M, L, or XL only) you'd prefer in the customer comments field of the order form.
Produced in collaboration with Ningyoushi in an edition of 1000, this imposing vinyl figure is one sweet Yeti. A commanding 9.5″ high, it features posable arms, a menacing scowl, removable light-up torch, and comes packaged in a stellar peek-through ice cave box.
Figure is about 9.5″ to top of head, 11″ to tip of torch, and 8″ deep. Box is 9″ x 9″ x 12.5″.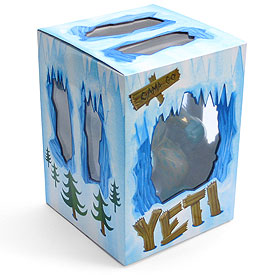 $90.00
Try their website for your orders or their toll-free customer service number: 1-888-742-6246.
Hey, I hope you readers out there buy up all 1000 or so of these Yetis, but do save one for the International Cryptozoology Museum, PO Box 360, Portland, ME 04112.

Disclaimer: Loren Coleman doesn't get any money from the sale of this Big Vinyl Yeti, but I do get joy from knowing they will be going to good homes.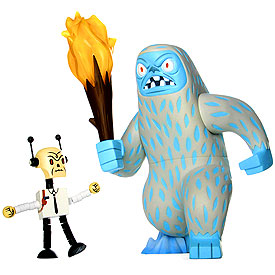 Loren Coleman – has written 5489 posts on this site.
Loren Coleman no longer writes for Cryptomundo. His archived posts remain here at Cryptomundo.